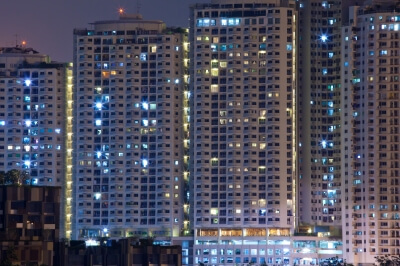 Apartment hunting season is upon city-dwelling renters. With the hustle of combing through the listings and rushing off to viewings, it can be confusing to figure out which type of unit offers the best value for you.
Different price tags often come with different perks so it's not always an apples-to-apples comparison. Condos usually cost more to rent, but typically there's more included in that higher price tag. Depending on your lifestyle, many of the extras (unlimited utilities, laundry, fitness centre, movie screening and party room) rolled into the condo rental rates could be things that you would wind up paying for anyway.
So how do you find out if a higher rent is worth it?
Conrad Rygier is a Toronto real estate sales representative for By The Park Realty Inc. Brokerage and says April to June are the busiest months for apartment hunting in the city. Tenants need to evaluate their priorities, before competing for units, he says.
"If a person is on a tight budget, then an apartment is the better deal," Rygier says. "If they have a healthy budget, then other priorities come into play like proximity to work." He elaborates saying that since condos are often in the downtown core, you might be able to scrap the transit pass and walk or cycle to work.
En suite laundry facilities are typically included in condos as well so you don't have to lug your load to the coin laundromat. Condo fitness centres are more convenient and often more quiet than private clubs that cost upwards of $60 per month. And many condo buildings have movie screening and party rooms that can accommodate large groups so you and your friends can skip a costly outing to the theatre and/or bar.
MoneySense crunched the numbers and found it costs just $42 more on average in Calgary to rent a condo compared to an apartment and roughly $200 more in Toronto when you factor in the cost of a gym membership, transit pass, laundry and entertainment facilities. Condo rentals typically cost most, relatively speaking, in Montreal ($310) but in Vancouver it costs just $104-$183 more depending on where you live in the city. For more details, see the chart below.
To figure out whether you can afford these convenient extras, make sure your potential new home isn't exorbitantly priced outside of your income. The Canadian Housing and Mortgage Corporation (CHMC) says that renters should spend 30% or less of their pre-tax income on rent and utilities.