Do you have a question regarding your home finances? Are you concerned about rising interest rates and how rates could impact your buying or selling decision? Do you have a real estate question you need answered by an expert? Then you're in luck. Starting today, I'll be offering readers a chance to get their real estate questions answers by industry professionals. Whether you have an investment question, a mortgage dilemma, a buying or selling quandary or an estate situation, we've got the experts that can shed some light on the subject.
Today, four real estate experts weigh in on whether or not this MoneySense reader should be worried about listing her Toronto home for sale in January.
Ask a Real Estate Expert: Ask our experts your property or real estate question »
Q: We live in Toronto and we're in a position where we have to put our house on the market in early January. I've heard this is the worst time to sell a home. Is there anything we can do to help sell our home, short from the standard declutter and re-touch (such as paint)?
---
Answer 1: Truth be told, there are fewer and fewer bad times to sell in Toronto. These days we just don't have the slow down in activity that once occurred during the winter months. Sure, everything tends to slow down in late December through to January, but I find things pick up again the week after New Years' day. Keep in mind, though, that bad weather at any time of year can slow things down, but not by much and not for long.
If you do decide to list your home for sale during the winter months, there are a few task that can help make your home more appealing to potential buyers. For instance, keep the snow and ice cleared on your walkway and driveway. If you have a porch, make sure this is also snow-free (a good, stiff broom will help with that). Consider investing in attractive welcome mats for both inside and outside the entrance-way doors. Not only do these brighten up the place but provide a good spot for wet boots.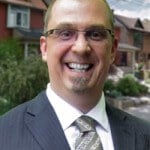 Laurin Jeffrey is a realtor, history geek and photographer. He specializes in lofts and unique properties.
---
Answer 2: Don't fret over the time of year you are selling in, especially in a sought-after market like Toronto. Truth be told, each time of year has its own pros and cons when it comes to selling. January has a stigma of being slower, but this can actually be good thing, because you will have less competition. By listing in January you become the new kid on the block, since most of your competition probably came into the market in late November and December. These are the homes that didn't sell, most probably because of their price.
Whether you list in January or April, price is key as is the standard declutter and retouch part of the job. To increase your odds of a "Sold" sign on your front yard by early spring, get hyper-focused. Think: pricing strategy blueprint versus a price and pray strategy. This starts with a deep analysis of the market through a certified appraiser that's specialized in this type of approach. Approaching it this way will let you successfully sell regardless of the time of year!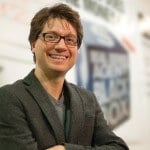 Walter Melanson is the co-founder and lead analyst at PropertyGuys.com, Canada's largest private sale franchise network. His background is in finance, economics and technology; Walter's true passion lies in building a more modern approach to buying and selling real estate.
---
Answer 3: Selling in January doesn't mean you're selling at a bad time, especially if we have a mild winter. Since most people consider it a bad time to sell, there's less inventory at this time of year and, as a result, I've seen some of the fiercest bidding wars in January and February—of course, this depends on where your home is located and the list price. 
Regardless of the time of year decluttering, fixing up any minor repairs, painting, staging and a good marketing campaign will go a long way to selling your home. If all those things are in place, you don't need to worry so much as to what time of year you list.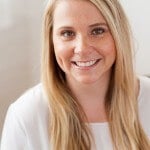 Aleksandra Oleksak is a sales representative for Sage Real Estate. Known as Realty Queen TO, Oleksak is buying, selling and renovating her way through Toronto. When she's not out in the real estate trenches, making the real estate process for buyers and sellers fun and stress free, you can catch her on her snowboard exploring the world.
---
Answer 4: Whether it is a good time to list a property in the winter or not, is a subject matter for debate. Some agents recommend that a property be listed in early to mid January, as there are not as many homes listed on the market at that time (when compared to later in the winter or early spring).
On the other hand, if the weather is not conducive to house hunting, then your house may sit on the market for an extended period of time, and become what is known as a "tired listing"—a property for sale that has sat long enough that prospective buyers start to wonder if there is something wrong with it.
I always recommend that you interview several agents to get their opinion on a realistic listing price as well as determining what they will do to market your home, what commission rate will they charge you, whether they personally will be involved or if a team member will be doing the work. Armed with knowledge you can make better decisions.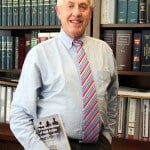 Martin Rumack is a Toronto lawyer that specializes in residential real estate, commercial financing, estate planning, family law and civil litigation. He actively teaches credit courses at the Toronto and Brampton Real Estate Boards, and at realtor associations throughout southern Ontario.  
---
Read more from Romana King at Home Owner on Facebook »