Q: I'm seeking some advice regarding selling some property. My sisters and I are doing some research in regards to our senior parent's home. It has been neglected for years and they are about to move out. They are hoarders and the house is in really bad shape: It's about 50 years old. My dad built it himself. The basement was never finished and full of old furniture and junk. On top of that the home is now full of mice, silverfish (and who knows what else). It will take tons of time and money to clean up. It sits on about 2 acres of land on central Vancouver Island. Is it better to sell, as is, to a developer and have them tear the house down? Or spend the money cleaning it up? 
—To renovate or not to renovate, Vancouver, B.C.
---
Answer No. 1: Unless you are going to totally gut and renovate, it's not worth it. Since land value is high these days, it makes sense to just sell to a builder.
That said, if you want to make the most money, then you can tear down and rebuild a new home–but you need capital to do that (and a tolerance for a bit of risk). This type of tear-down and rebuild is known as an infill. It's essentially what the builders do—and they make good money doing this, even after paying a lot for a tear-down house on a plot of land.
If you're able to finance an infill yourself, you can theoretically make a profit. Still, for most people, it doesn't make sense to spend money on a tear-down.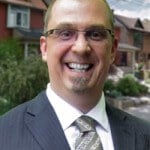 Laurin Jeffrey is a realtor with Century 21 Regal Realty Brokerage. He's a history geek and photographer and specializes in lofts and unique properties. He can be found online at www.jeffreyteam.com.
---
Answer No. 2:  Don't get the dust pan and gloves out just yet. Instead, consider paying an appraiser to evaluate the property—both on an as-is basis, as well as an appraisal on the raw land. Though the appraisal will cost you—typical costs are $400 to $1,200— it will provide you with unbiased information that's key to making a financially sound decision. Based on the information, you may find yourself off the hook when it comes to cleaning up prior to listing the property for sale.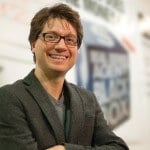 Walter Melanson is the co-founder and lead analyst at PropertyGuys.com, Canada's largest private sale franchise network. A background in finance, economics and technology, Walter's true passion lies in building a more modern approach to buying and selling real estate.
---
Ask a Real Estate Expert: Ask our experts your property or real estate question »
---
Read more from Romana King at Home Owner on Facebook »