Q: In order to avoid being laid off, I've agreed to transfer from Canada to Germany with my current company. As a result, I listed my Linden, Alta. home with a local realtor. It's a brokerage that lists many acreages and farms near our property. The contract I signed is dated to expire in September 2017. However, since August I have found the realtor's performance to be less than optimal. The realtor has failed to place signs on the property and hasn't even bothered to recently pay a visit to the property. Bluntly put: I am not impressed with her performance. While I understand that it's a difficult time to sell in Alberta, I still would've appreciated a motivated sales agent. Worse, my realtor is now telling me that if I want my Alberta home listed on MLS, I will have to double her commission. Yet, I thought listing on MLS was a standard. It all sounds very unethical to me. What should I do?
— Kyle, formerly of Linden, Alta. 
---
Laurin Jeffrey is a Toronto-based realtor who specializes in lofts and unique properties:
It can be hard to speak to real estate practices in other provinces as the rules do vary. However, it sounds like the client signed some sort of exclusive deal—where the contract stipulated that the listing is not going to go on MLS.
Some agents do this when they think they have a buyer of their own for the property. Then they can bring this buyer and get the house sold fast, without showings and open houses and all of that—and usually for double the commission, or at least more than just what they would have received representing one half of the deal.
None of that seems at all fishy or unethical. It could be that the agent did a poor job of explaining things, or maybe the seller just doesn't quite understand the agreement. All that being said, no sign on the property and not even going to it, well, that's just uncool.
Sometimes people just don't talk enough, or ask enough questions. This sounds like it. The simplest step is to ask the realtor to terminate the listing agreement. Then start over. This time, knowing more than the first time. Lesson learned. But now that you're free to investigate other agents, I'd suggest doing a few interviews and ask people you know for referrals, so you can find someone better suited to you.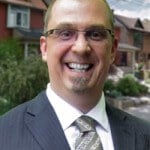 Laurin Jeffrey is a realtor with Century 21 Regal Realty Brokerage. He's a history geek and photographer and specializes in lofts and unique properties. He can be found online at www.jeffreyteam.com.
---
Romana King, senior editor and real estate specialist at MoneySense:
Many home sellers assume that if you get into a contractual relationship with a real estate agent, and you end up unhappy with their work, your only recourse is to wait out the contract period and then find someone else to try and sell your home. But that's not entirely accurate. 
If you're unhappy, the first step is to talk to the agent directly. Make your concerns and your expectations clear. What are they not doing and what do you require them to do? For example, are they ignoring your text messages? If so, ask them if there is a better method to use to reach them and how long you should wait before expecting a response?  
In your case, Kyle, I think it would really help to set up a Skype call with the real estate agent. During this conversation, discuss with her what you expect. Don't be afraid to ask why she hasn't completed the tasks you consider important—such as putting up a lawn sign and adding the listing to the Multiple Listing Service. She may have legitimate reasons for these decisions; finding out what her motivation is may help you appreciate what is actually being done to market and sell your home.
Now, if talking to your agent doesn't help, call her brokerage office and ask to speak to her manager. This is an option because the contract you signed was actually with the brokerage, not the agent. That means you are bound to the brokerage, not your agent, It requires you to work with the brokerage for the specified period of time, but not with that particular agent.
Still, if you feel your concerns have not been heard or addressed, file a complaint with your provincial real estate council. For instance, the Real Estate Council of Ontario is responsible for monitoring and addressing claims of unethical and fraudulent behaviour. In B.C. you can talk to the Real Estate Council of British Columbia and in Alberta, discuss your concerns with the Real Estate Council of Alberta.
However, I think there is one step you really must take before picking up the phone or sending off an email. It requires you to get out your Listing Agreement contract and to read it. In order to ask questions and get intelligent answers, you first need to know what you signed and agreed to. For instance, did the contract stipulate that you were agreeing to an "exclusive" listing? If that's the case, then you actually signed an agreement to tells your agent not to list your home on MLS. Instead, you've agreed to allow your listing agent to be solely responsible for finding a buyer for your home. In small communities this may be unavoidable, but there are some inherent problems with this type of agreement (which is quite similar to double-dipping or dual representation).
Excerpt from my previous article: Tricks to Sell Homes:
A double-dipper's goal is to postpone any interest from the general population—the 92% of house hunters who use the Internet to look for listings—so he can find his own buyer. That way the agent represents both the seller and the buyer, and effectively doubles his commission. This tactic is primarily used by agents who dominate a particular neighbourhood or condo-building, and who think there's a good chance of attracting a buyer on his own without MLS. On the sale of a $350,000 condo, double-dipping could be the difference between a commission of $8,750 and $17,500.

When you list your home, ask your realtor to specifically describe their marketing plan, and press them on details. Who will take the photos that will be used on MLS.ca, and how will viewing requests be handled? Remember, you're in charge, so you should have the ultimate say in how your home will be promoted and when buyers can view the property.
Romana King is the senior editor and real estate specialist at M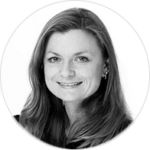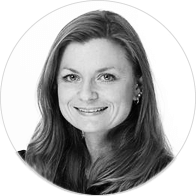 oneySense. She is also a licensed real estate sales agent. Follow her on Twitter (@RKHomeowner) or on Facebook. If you have real estate concerns or questions, please email Romana directly at [email protected] or call her on her direct line at 647-436-7123 or 416-895-5407.
Ask your property or real estate question here »
---
Read more from Romana King at Home Owner on Facebook »