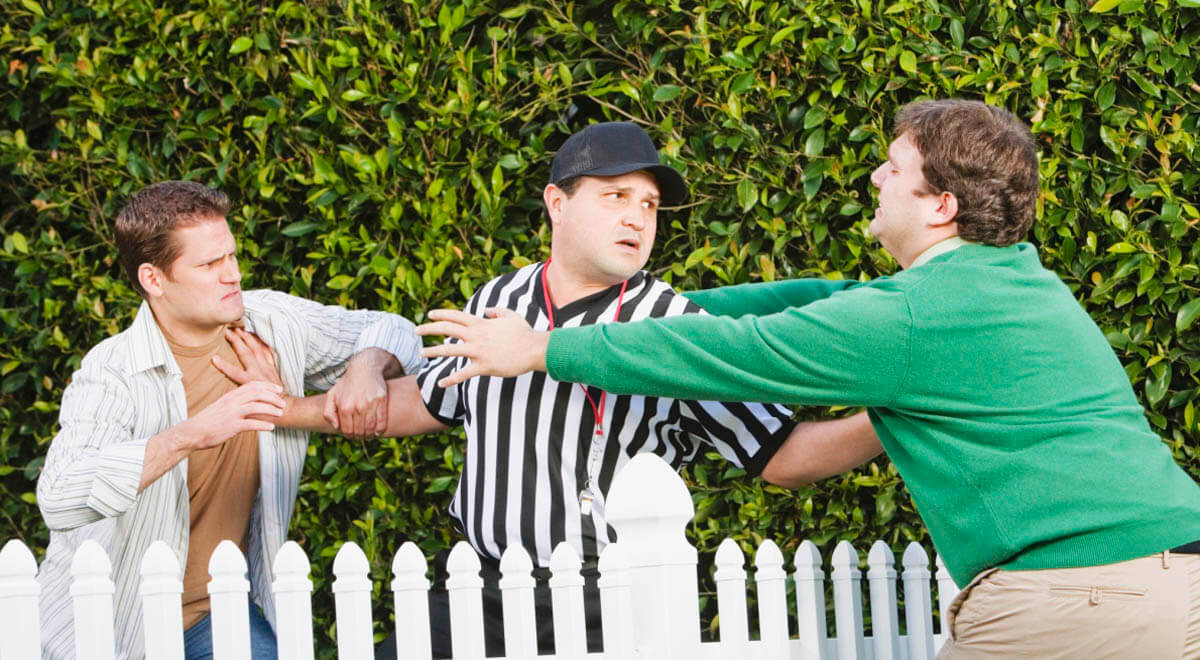 When they moved in two years ago, Peter and Maureen Fabini loved everything about their two-storey, four-bedroom home—the leafy street, the good schools and the snug location on a quiet crescent in St. Catharines, Ont. It was perfect except for one thing: the double cedar hedge separating their house from their neighbour's. It sat right between the two driveways and the overgrown branches scratched Peter's car. It also restricted the amount of space their two sons had for playing with friends.
So on Father's Day that year, Maureen bought Peter a chainsaw. (We've changed their names to protect their privacy.) The following weekend, believing that one line of hedges was on his property, Peter cut them down.
The Fabinis' neighbours, the Richardsons, were livid. They had planted the cedars 20 years ago for the privacy—which was now gone. The Fabinis then proceeded to put up a chain link fence on what they believed to be their side of the property line—right up against the remaining hedge. Fuming, the Richardsons filed a lawsuit. They wanted the unsightly fence to come down, and they wanted to be compensated for the destruction of their hedge.
What happened next? After a year of legal battles, the Fabinis were forced to take down the fence. Turns out that neither the hedge nor the fence were on their property: they were on the Richardsons' side. Peter had made a huge mistake by neglecting to check where the boundary line was between the two properties. The total cost to the Fabinis for their hasty action? About $4,000 in damages to the Richardsons, plus a whopping $11,000 to cover the legal costs for both sides—a costly price for a Father's Day gift.
The Fabinis' story is as common as it is sad. Lawyers can tell you endless stories about the feuds they've seen between neighbours—most arising from a simple lack of communication. "For most people, their home is their castle," says Lyon Gilbert, a dispute resolution expert and private judge in Ottawa. "Their first thought when a dispute arises is often, 'Why should I put up with it?'" Neighbours rarely do enough research before acting. Like the Fabinis, they make false assumptions about property boundaries, often leading to years of bad blood.
Whatever the reason—noisy neighbours, parking issues from a mutual driveway, piles of unsightly junk propped against a shared fence—it's short-sighted to endanger good neighbourly relations for the sake of being right. "We tend to take adversarial positions from the beginning," says Colm Brannigan, a mediator in Brampton, Ont., who helps homeowners resolve disputes. "Most people talk to their neighbour, but they don't really listen or communicate effectively and that escalates the dispute. That's sad because chances are, unless you're willing to move, you'll have bad relations with your neighbour for years to come. Nobody wants that."
If you've got a festering dispute with your neighbour, or if you're a happy homeowner who wants to avoid one in the future, we can help. By following the tips below, you can ensure that you never become embroiled in a lengthy—and costly—court battle with the people nearest you.
Size up the situation
Before you approach a neighbour who's upsetting you, identify the specific problem. Don't just say, "My neighbour is an idiot because he insists on having trees near the property line." Stick to the facts. In the Fabinis' case, Peter might have put it this way: "The hedge between our properties is an obstacle to my using the driveway, and I have to constantly touch up the scratches on my car. It also interferes with my kids playing with their friends."