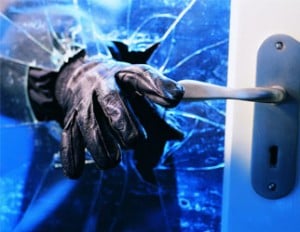 In the wee hours of a relatively sedate Tuesday morning four years ago, two thieves broke into Susan and Mark Kruckshunk's home, located in one of Toronto's supposedly safe East York neighbourhoods. The theft of their car and personal belongings was disturbing enough, but the fact that the couple, along with their six-month-old baby girl, slept upstairs as the thieves emptied their home—that was what really rattled the young parents.
Terrified, the Kruckshunks (we changed their names to protect their privacy) sold their home and moved to the other end of the city. "It was the only solution that would allow me to sleep at night," explains Susan.
While the number of residential burglaries continues to decline—it's down 45% from 1998—the fact remains that a break-in occurs every 90 seconds in Canada. No wonder homeowners struggle to find ways to protect themselves and their homes. The good news is that numerous studies show that burglary is predominately a crime of opportunity. And by spending just a few hundred dollars, you can eliminate that opportunity and make sure your house isn't a thief's next target.
Get a basic alarm system
According to one major alarm company, it costs just pennies a day to prevent a break-in. But the price of alarm services can quickly add up: A premium system will cost you $600 to install, plus $500 a year for monitoring. So the real question is: Are these systems really worth the money?
According to Simon Hakim, an economics professor at Temple University in Philadelphia, home security systems almost never catch burglars. After analyzing the data, Hakim found the average police response time to a triggered home alarm is between one and four hours: so there's plenty of time for perpetrators to flee.
But despite the abysmal record when it comes to actually catching thieves, alarms can play a significant a role in preventing break-ins, explains Hakim. "When burglars see the alarm company sign out front, it reduces the odds that they'll select your house to rob." Even if a thief does break into a home equipped with an alarm, studies show they'll often steal less and leave faster.
But let's be clear: Hakim's exhaustive study proved it wasn't the alarm that was the deterrent, but the threat of an alarm. That means even the most basic alarm system will do the trick: good news for homeowners on a budget. Basic, security systems cost roughly $300 per year—just be sure to go with a large, reputable company.