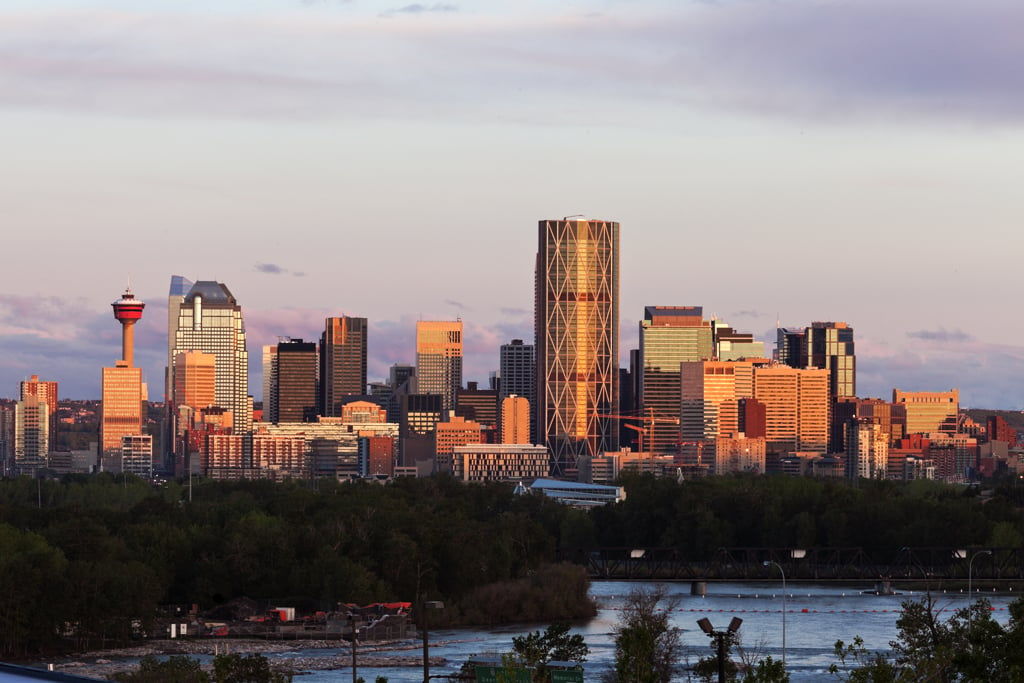 C I T Y   D E T A I L S
Hoping for a rebound
Many homebuyers in Toronto and Vancouver are becoming convinced you can't lose money on real estate; homeowners in Calgary know better. Four out of every five neighbourhoods in Calgary lost value last year. The hardest hit areas were also the most expensive. For instance, homes in Elbow Park, just 10 minutes south-west of the Calgary Stampede fairgrounds, fell 12% to an average price of $1.1 million. Overall, neighbourhoods across this city fell on average by 3.1%. Our top 25 however fared slightly better, dropping by an average of 2.5%.
Realtors, however, suggest the worst may be over. More than half of the realtors we surveyed expect prices to stop falling this year, and two out of five expect prices will actually head up again. The east and northeastern parts of the city offer the best value and strongest price momentum, although realtors are cool to a few of these areas. Neighbourhoods favoured by realtors as desirable places to live offer little relative value and weaker price momentum than other parts of the city.
Calgary at a glance…
| | City | Top 25 |
| --- | --- | --- |
| Average Neighbourhood Price | $556,429 | $395,191 |
| Median | $512,858 | $394,067 |
| Max | $1,604,550 | $550,558 |
| Min | $328,992 | $330,983 |
| Below $500K | 46% | 96% |
| Average 1-year return | -3.1% | -1.6% |
| Average 3-year return | 7.7% | 14.8% |
| Average 5-year return | 18.1% | 30.3% |
| Realtor grade (out of 5) | ★★★ | ★★½ |
Calgary's top 5 neighbourhoods
1. Albert Park/Radisson Heights, East
Homes in Albert Park/Radisson Heights go for as little as $350,000. It's affordable, but is it good value? It depends on what you're looking for. If you're looking at appreciation potential, this area has momentum on its side. While the average neighbourhood price in the city fell by 3% last year, the drop in prices here was a little more modest. That's important given homes in this neighbourhood are up almost 30% over the past five years, which far outstripped the average. Realtors, however, are reluctant to give this neighbourhood high praise. It's close to the LRT and strip malls, but it's more conducive to income properties, says Casey Pedazo with Re/Max Realty Central. It's a good location, but the area is mostly populated with bungalows that were built in the 1970s and 1980s.
2. Martindale, Northeast
Almost every neighbourhood in Calgary saw home values fall when the provincial economy hit a rough patch, but Martindale was one of the few exceptions. Even after surging 35% over the past five years, homes in this area held their value in 2016. And according to Pedazo, activity is already starting to pick up here. Unlike Albert Park, Martindale is comprised of newer homes that are better suited for families.
Photo gallery: Top 25 Calgary neighbourhoods »
3. Castleridge, Northeast
If you're looking for a neighbourhood closer to the city, consider Castleridge. While homebuyers can expect to find bungalows that aren't too old, many of them are being knocked down and replaced by larger two storey homes with an attached garage. This is an established area that really appeals to buyers who don't want to travel further east, away from the city, says Pedazo.
4. Southview, East
This neighbourhood is close to amenities and offers easy access to the downtown core, but one of the key attractions for homebuyers in Southview is price. This is a low-income part of the city says Gary Fayerman with Re/Max First. The area is made up of well-kept bungalows and is appealing to families.
5. Falconridge, Northeast
Proceed with caution. That's the advice of Fayerman when it comes to Falconridge. "We're very cautious in that district," he says. This is a low-income area that is only attractive because of its low-cost. Indeed, it is the third-cheapest area in the city. While prices took a step back in 2016, home values in this neighbourhood are up more than 36% over the past five years.
Realtor Pick: Hillhurst, City Centre
If you want to get realtors excited in Calgary, ask about Hillhurst. "This is a great area," says Fayerman. Builders have been sweeping in here in recent years to rip out older homes and replace them with new higher-end dwellings. "It's really changing over," he says. Fayerman estimates 60% of the properties here are now new. This area is particularly attractive for investors and builders, he adds.
Photo gallery: Top 25 Calgary neighbourhoods »
Where they land on a map
Tap or click to see where to find the top five Calgary neighbourhoods and this year's realtor pick.
✪

Realtor pick
Top 25 Calgary neighbourhoods ranked
Click here to see the full ranking of Calgary neighbourhoods.