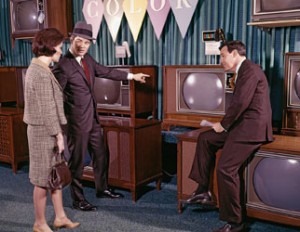 1. You save big if you know when to buy. Pay attention to seasonality to get good prices, says Nathaniel Payne, a former merchandising manager at Future Shop and instructor at the British Columbia Institute of Technology. In August and early September, retailers pass along bulk discounts on computers and home office equipment. The lead-up to Christmas is the best time for TVs and other home electronics.
2. Haggling works. Although only 15% of electronics buyers haggle, they are successful more than half the time and they save an average of $105, according to Consumer Reports. Margins on major items are often paper thin, but you'll have greater bargaining power on accessories, where markups are enormous. Payne says a Monster cable that retails for $80 might cost the store just $10. The best approach is to buy a bunch of items at once and ask for a deal.
3. The house brand and name brand are the same. "In 90% of cases, the house brand is made in the same factory," says Payne. "If you're just a guy buying based on specs and you could care less about brands, you can pick up great deals."
4.If you return an item, we lose our commission. Returns are costly, so retailers don't want sales staff pushing items that customers won't be happy with. The salesperson's commission will likely be reversed when something is returned and they also get negative points in the stores' competitive sales system.
5. Extended warranties are a great deal—for us. "Warranties are virtually pure profit for a retailer," says Payne. Consumer Reports confirms that electronics rarely break, and when they do, the average repair bill is comparable with the warranty's cost. Instead, use the warranty protection that comes with many credit cards, or contact the manufacturer if you need a repair after the original warranty expires. Many manufacturers fix products for free or for a small fee to keep customers happy.