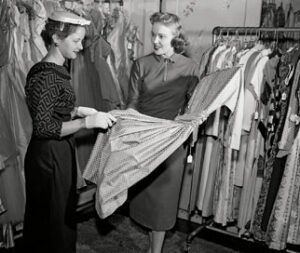 1. Our merchandise is made for outlet malls. Many brand-name goods sold at outlets were never destined for high-end shops. Often these items—including some Coach purses, for example—are made exclusively for outlet stores using lower-grade materials. "The coming together of these brand names with the lower price makes us lower our guard," says Ellen Ruppel Shell, journalist and author of Cheap: The High Cost of Discount Culture.
2. A lot of the merchandise is full price. Don't assume everything at an outlet mall is discounted. Some outlets are so jam-packed with stuff that it's next to impossible to tell what is really on sale. Feeling overwhelmed can skew our judgment. "We often purchase things we wouldn't purchase at the full-price store," says Ruppel Shell.
3. Our reference prices are bogus. The regular prices used to calculate the percentage discounts offered at outlet malls are "very suspect," according to Ruppel Shell. In fact, research has shown outlet reference prices are an average of 6% higher than what the item originally sold for.
4. Read the fine print on coupons. Coupon books advertising hundreds, even thousands, of dollars in savings are often available for free or for a small fee at mall information kiosks. But be warned: many of these coupons require large minimum purchases and can't be combined with in-store promotions. You also need to check the stores' return policies before you buy, because items tend to be final sale. Store credit isn't great either if it requires another drive to the outskirts.
5. You'll spend more than at a regular mall. Most outlet malls are located on the periphery of big cities. You'd think it's because land is cheaper out there, but there's more to it than that. "A side benefit to the mall owners is that you've invested your money and time in getting to the mall," says Ruppel Shell. As a result, customers spend more than they do at traditional stores.