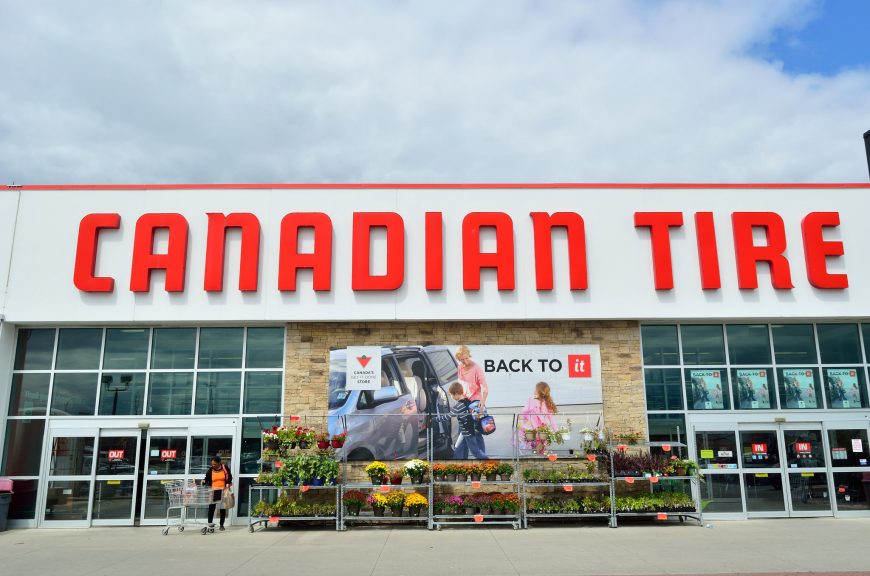 TORONTO — Canadian Tire Corp. says it's expanding its loyalty program to allow customers to collect and redeem Canadian Tire Money across its various retail brands.
The company says starting later this spring, customers will be able to collect points at Sport Chek, Mark's, Atmosphere and Gas+ locations in addition to Canadian Tire itself, as well as redeem them at locations other than Gas+ stations.
Canadian Tire says the revamped program will be called Triangle and include both loyalty points and two new MasterCards issued under the program.
READ: Breakdown: The Triangle Rewards program and Canadian Tire's Mastercard
The program will allow customers to collect points either through an app or a loyalty card that will also offer personalized content and offers, while purchases with the branded MasterCards earn additional points.
The update to the loyalty program comes amid wider shifts in loyalty programs in Canada, including Air Canada moving away from Aimia Inc.'s Aeroplan program to its own system, and Loblaw Co. combining loyalty programs at its grocery stores and Shoppers Drug Mart, as companies look to better target customers.
Canadian Tire Corp. chief marketing officer Susan O'Brien said the time was right to update the loyalty program that's been active since 1958 as competition increases.
"We've got wonderful competition out there that's making us think through new ways to connect our customers better and give them back the value that they want," said O'Brien.
"We have a ton of analytics and data that helps us make decisions of course, and one of the things we know is a customer shops at Mark's, shops at Canadian Tire retail, shops at Sport Chek, so why wouldn't we be giving them the benefit and the rewards that go along with it?"