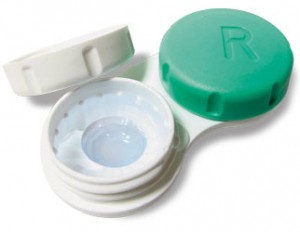 More than 55% of Canadians now prefer to shop online, a number that isn't surprising when it comes to books, music and airline tickets. But contact lenses?
You bet. Online stores such as ClearlyContacts.ca and VisionPros.ca now offer flashy sites and competitive prices. In fact, these new sites are taking a run at Walmart and Costco, the reigning low-cost champs in the contact-lens market. Independent and chain opticians, such as Hakim Optical, are finding it harder and harder to compete.
We decided to dig around a little bit to find out which stores offer you the best price for your contact lens purchase. The results were surprising.
Discount retailers: Most provincial health care plans will pay for an eye exam every two years. However, some discount retailers will require you to pay an additional one-time "fitting fee" that ranges from $25 to $200. Still, this additional cost may be justified in the long run because of the lower prices these stores offer on popular 30-day lenses.
Opticians/Optometrists: Unlike big-box retailers, both independent and chain opticians only make economic sense if you buy in quantity. Optometrists get rebates from contact lens manufactures, which they pass down to you, but usually only if you buy a 12-month supply. These savings can add up to anywhere from $40 to $100, depending on the brand of contact lens you use.
Online: Bargain hunting for contact lenses is easy once you have a prescription in hand and you know the type of lens that is best for your eyes. "The online retailers can offer cheaper per-box rates because they often buy in significant bulk," explains says Dr. Peter Milonas, a Toronto optometrist.
But before you click and confirm your online order, verify your total costs. "Many online retailers don't include shipping and handling in their costs until you confirm the order," says Milonas. This can add $6 to $40 to your order, depending on the brand and quantity.
Above you can see the results of our research into where you can find the best deals. We price shopped for three of the most popular contact lens brands and found that VisionPros.ca, offered the best prices overall. Surprisingly, however, we found the most competitive deal for daily-wear contacts was at the local optometrist. This is largely due to rebates that dropped the overall price on a bulk order.
Find out where to get the best deal. MoneySense comparison shopped to determine which retailer offers the best prices on three of the most popular contact lens brands.