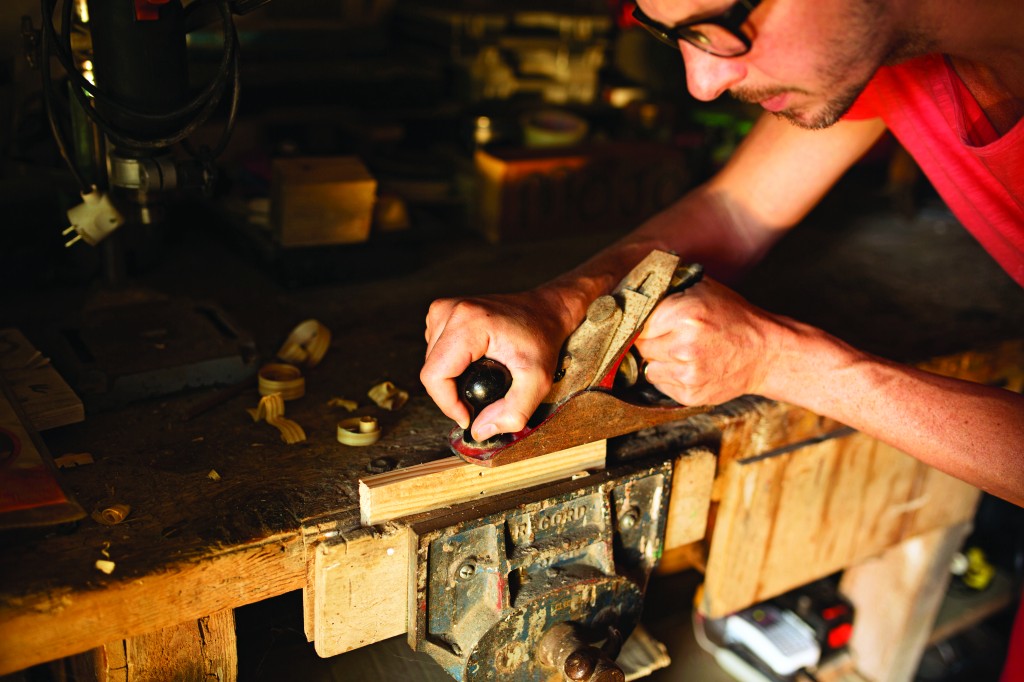 In some respects The Pine Store is the opposite of an Ikea: not spacious, tidy and slick like the big box furniture retailer, but small and a little cluttered, with Newfoundland folk music bleating thinly out of computer speakers. Brothers Jim and Doug Howie own and run the store in Toronto's Leslieville neighbourhood, where an influx of upper middle-class families has created a healthy demand for custom furniture, from simple side tables and bookcases up to more complicated jobs like vanities, and beds with drawers underneath for extra storage (a popular item locally thanks to the notoriously tiny floor plans of older Toronto homes).
The whole notion of custom-made furniture sounds expensive but it doesn't have to be. The Pine Store might not resemble an Ikea but it can certainly compete on price: $388 for a barn board cabinet that would work well as a TV stand, for example, or $788 for a seven-foot maple dining table. The Howie brothers keep overhead low and source everything through a network of builders in Southern Ontario, many of them Mennonites who use traditional methods. Everything is solid at The Pine Store, with nary a sheet of plywood to be found. "The wood's bought directly from the mill—no middleman. Especially with the Mennonites, they cut down the wood and own the mill," says Jim Howie, a soft-spoken but chatty man who bears a mild resemblance to Prince Charles.
The value proposition for custom furniture sounds as solid as the goods themselves. There will be no assembly required on the buyer's part. Plus, you receive precisely what you need, within certain limits. Going bespoke is how you get a shorter-than-usual bookshelf to squeeze into a tight nook, a dresser built and stained to match an heirloom mirror, or a sofa in a fabric that matches the carpet. Kathy Komlos, second-generation owner of Fine Craft Upholstery in Toronto, says buyers should consider custom furniture if they need something in a particular size or shape. "You can pretty much get exactly what you want. You don't need to go all over the city looking for something that might not exist." Just bring measurements and some pages torn out of magazines for inspiration to start the conversation.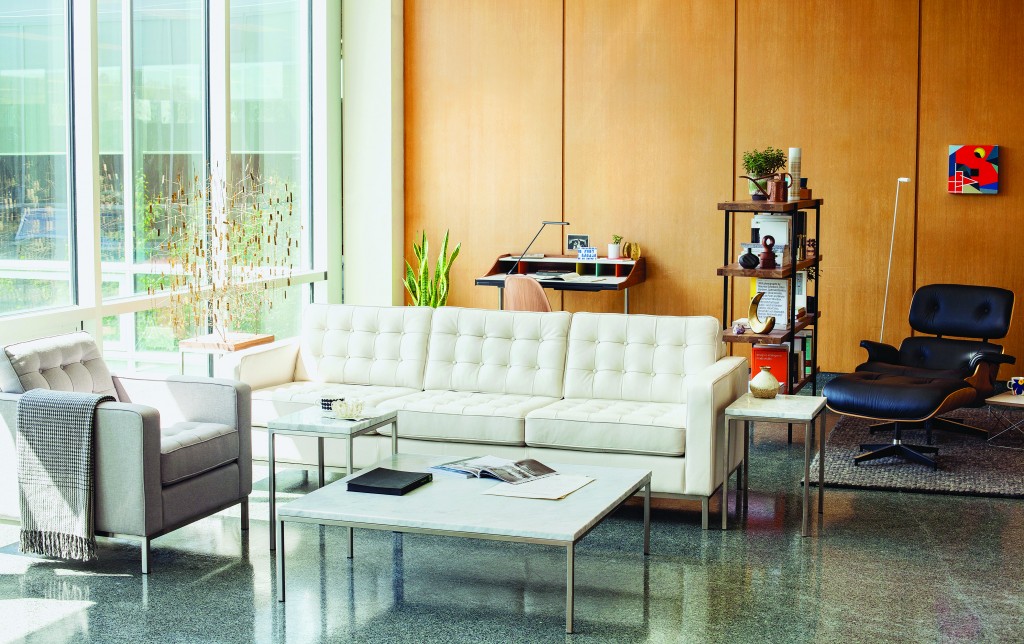 Katie Drummond turned to custom furniture after a five-year search failed to unearth the bedroom set she had in mind for her and her lanky husband. In the end it was another Mennonite-sourced custom store, this one near London, Ont., that created a compromise solution to a dilemma. "I really wanted to have a bed that had a footboard on it," Drummond recalls, but her six-foot-five husband didn't want to bump his toes against it every night. So the store made a bed with a specially lowered footboard to allow for dangling feet. "It has the look that I want, but he's able to stretch his legs out. That's actually surprisingly difficult to find."
As for the pricing, Drummond was pleasantly surprised. "It was a bit more than you might spend at Leon's, but it wasn't outrageous."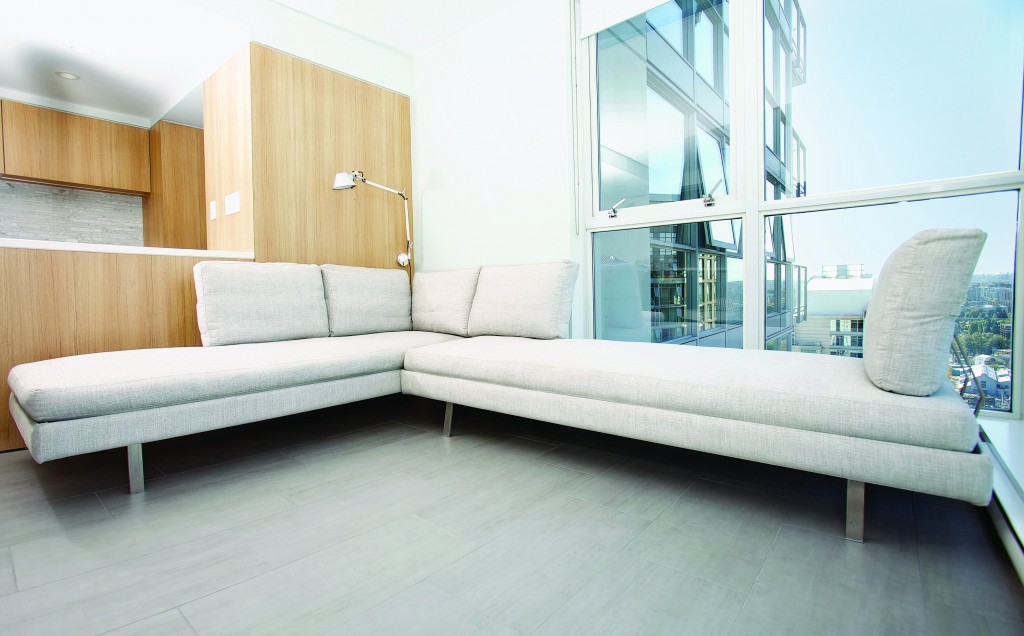 Komlos says bespoke furniture is for those who would rather not have everything fall apart every five years. She doesn't hide her disdain for our century's addiction to disposable goods, including the relatively flimsy items on offer from some large retailers. Usually, she says, "it's mass-produced. Sometimes it's made overseas. Very often they're made with low-quality wood, which will warp over time. [Or] the fabric pills very easily."
So when looking at the price tag from a bespoke furniture maker, it's wise to think about what the fair equivalent would be from a mainstream store—often it's something at the high end. "At first I had to swallow my tongue when I saw the pricing," says Torontonian Heather Wilson, who has gone custom twice: first for a bedroom set, and later for a tall table and chairs. For the latter, Wilson paid somewhere in the $2,500 range. But considering "the value and the lifetime of [custom], it's worth the price you pay," says Wilson, an engineer who appreciates the build quality of her furniture. "It's that whole 'you get what you pay for' thing."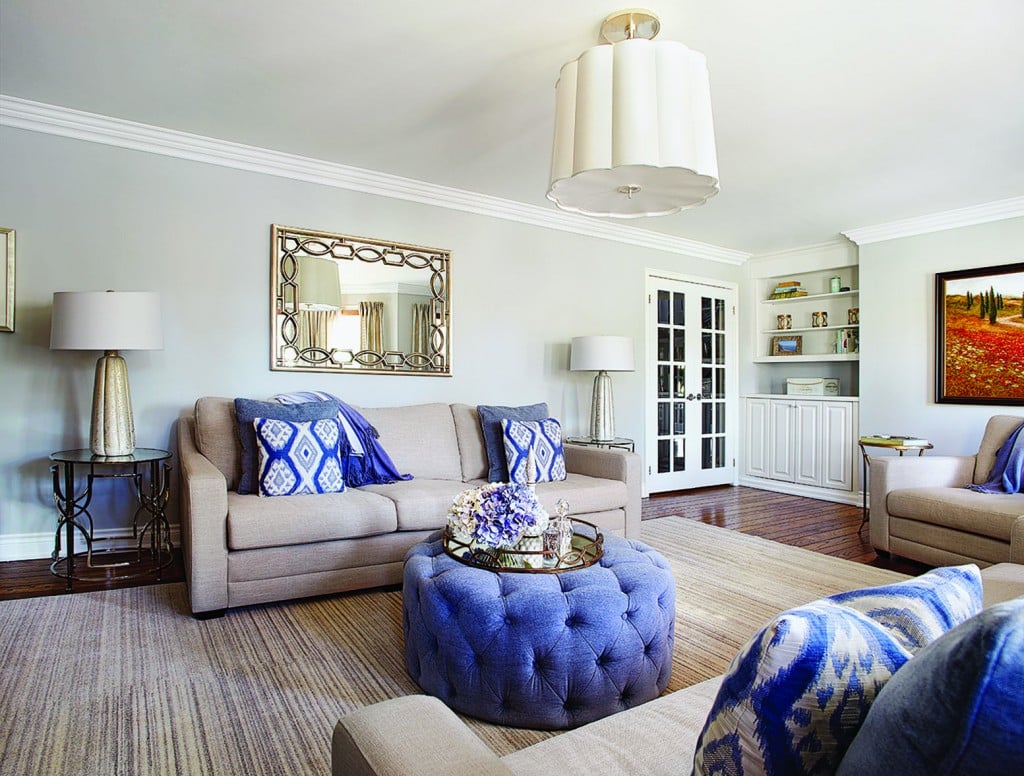 As for longevity, furniture makers say North American woods will hold up to more of a beating over the decades than anything slapped together in an Asian factory out of materials from that climate. But if it doesn't, a locally based furniture maker can be easier to persuade than a major retailer to mend that cracked wood or loose button free of charge. At Fine Craft Upholstery, Komlos says, "I don't offer a guarantee but I do have a moral compass."
So what's the catch? A bespoke furniture maker will require a little extra investment up front, but be patient. Simple orders can take six to eight weeks to arrive, not a bad turnaround time for a piece of furniture that will outlast you—and maybe your kids too.