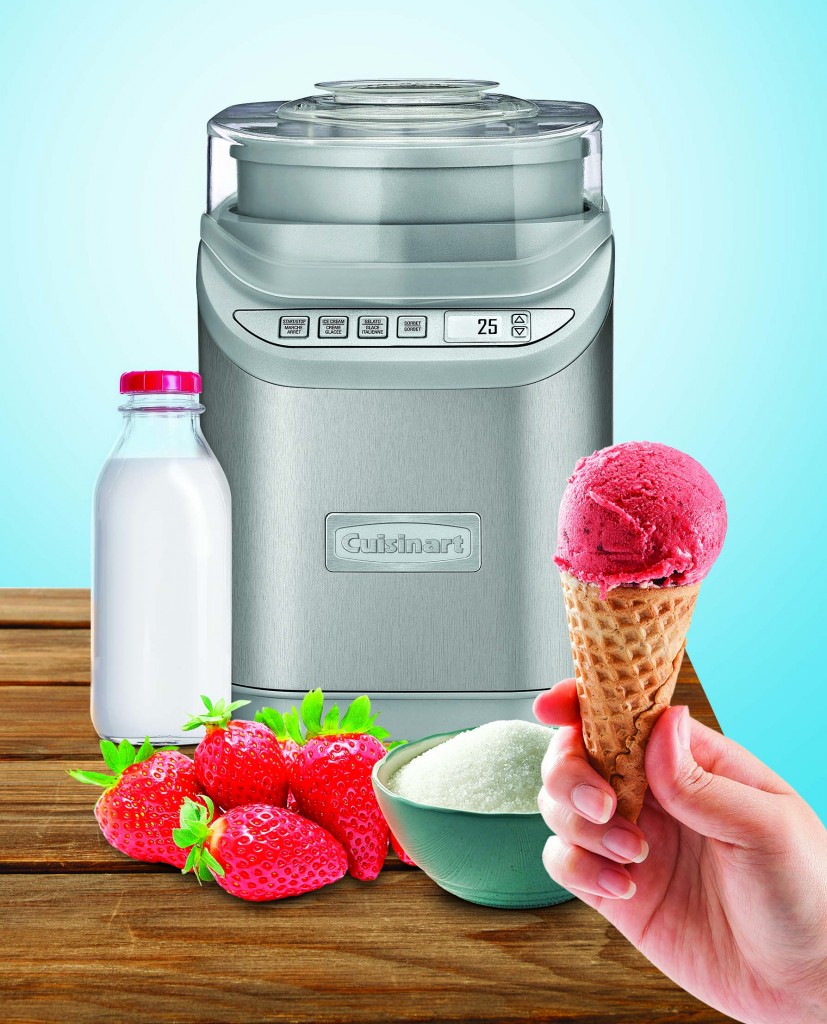 If you love ice cream, buying it at the grocery store is an okay way to get your fix. But if it's the really good stuff you're after, there's only one thing to do: you have to make it yourself. Ice cream makers take the complexity out of the task and they deliver perhaps the best-tasting desserts you're likely to try. Another advantage to home-made ice cream is that it's better for you. It's still not exactly healthy—most recipes are typically laden with fat and sugar, after all—but you can control what goes into it. No preservatives necessary. We took three home ice cream machines for a test churn and found they delivered some of the finest desserts we've ever had, delivered in less than an hour's time.
Best Overall
Cuisinart ICE-70
$179 | homeoutfitters.ca
Cuisinart's ICE-70 is the best ice cream maker we tried. It makes gelato, sherbet and frozen yogurt in addition to regular ice cream, and it packs the right blend of features, quality and price. Three control buttons divide up the four churn modes and a digital time counter makes it as user-friendly as possible. It has a sturdy feel, is easy to clean, and the instruction booklet is stacked with more than 30 recipes. One downside however, is that it's really loud—like a power drill operating in your kitchen. It also uses a two-litre mixing bowl to chill mixtures as they churn that needs to be put in the freezer 12 hours ahead of use. As long you plan ahead, excellent desserts await.
Best Value
Hamilton Beach 1 ½ Quart Ice Cream Maker
$54.99 | hamiltonbeach.ca
Similar to Cuisinart's product, Hamilton Beach's ice cream maker uses a liquid-filled bowl to create desserts, so it needs to be frozen in advance. Due to its plastic construction, the machine is lighter and feels less solid as a result. The recipe booklet is also sparse, with only a handful of recipes. But it's hard to beat the price.
Best Features
Breville Smart Scoop
$479 | breville.ca
Breville's ice cream maker is the most expensive of our test group, but it offers the most in return. The machine is ready to churn desserts as soon as it's plugged
in, with no pre-freezing necessary. It's also very quiet—except when its job is complete and the Smart Scoop plays one of three pleasant ice-cream-truck-inspired melodies. A digital display counts down how much churning time is left, which takes the guesswork out of the equation. Breville's unit also continues to refrigerate the dessert for up to three hours, in case you miss its musical cue.