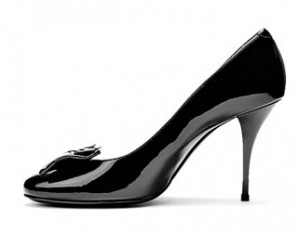 $35
Take that pair of shoes you never wear to the cobbler. A good shoe expert can dye a pair of Italian-made men's shoes for roughly $35,
giving you a pair that looks new for a fraction of the cost of buying new. You can also dye women's shoes, bags and jackets, but check the costs — typically, the larger the item the more costly the job.
A tailored look for $75
Normally, you would expect to pay $170 or more for a custom-tailored dress shirt. But that's just for the first one. Once you get your measurements, you can order shirts by neck size and sleeve length on sites like JustWhiteShirts.com, where prices start at $75 per shirt, or ThePerfectShirt.ca, where prices start at $120.
Faux savings
You may have heard about big savings at sample sales. But Jane Juzda of Lou Lou magazine says it can be hard to find your size and you're usually stuck with last year's styles. There's a better way to save: Get on the email list of your favourite retailer and chat up the salespeople to become part of the "in crowd." Chains such as Banana Republic, BCBG, and Anthropologie often schedule VIP sales — open only to "favourite" customers — where you can save up to 60% off.
Buy goods out of season
Shopping has its seasons and if you know when to buy you can save big. For instance, most furniture stores get new merchandise in February and August, so they're looking to clear out old stock at discount prices. Similarly if you're in the market for a boat, buy early in the new year and you can get last year's model for $5,000 off. This calendar shows the best times to buy for the maximum discount.
Upscale salon service, 50% off
Want the exclusive service and perks of a high-end salon at half the cost? Consider hair institutes, which double as training schools for stylists. A wash, cut and blow dry that would cost you $100 or more at a high-end salon costs as little as $32 at the Aveda Institute. Yes, your stylist will be a student, but he'll be under the watchful eye of experienced hair stylists, who double as trainers. Make sure you're not in a hurry though: Appointments can last two hours, even longer for colouring.
Gourmet dining for less
Saving money doesn't always mean denying yourself the finer things in life. Here are five ways to get value out of even the finest dining experience:
• Save 30% to 50% off the bill by booking for lunch, not dinner.
• Try a newly-appointed three-star restaurant. The prices won't yet reflect the upgrade.
• Avoid the most expensive dish on the menu — it's there just to make everything else seem like a good deal in comparison.
• Get off the beaten track. Highly-rated restaurants in cities tend to be more expensive than their brethren in the countryside.
• If you want fine wine, go local. You're more likely to get a superior bottle at a reasonable price.
Less junk, more luxury
Do you dream of owning a Mercedes but don't know how you'll scrape together the sticker price? Then curb your impulses.
According to researchers from Cornell University, a family earning $100,000 can cut its discretionary spending by 30% by resisting impulse buys, and save an extra $5,700 per year. Follow these tips if you want less clutter in the basement and more money for the finer things in life:
• Make a list before you go shopping. Research shows that if you have a list and you mentally tally up the cost of your total purchases as you're shopping, it helps you to stick to your budget.
• Don't touch. Researchers at Kaunas University of Technology found that people who examine merchandise are 67% more likely to buy it.
• Set a time limit. The shorter your trip, the less you'll buy. Sometimes it really is that simple.
A $900 saving proposal
Would-be spouses can spend $2,500 on a half-carat engagement ring (depending on the grade). But smart shoppers can get more bling for their buck. At Costco.ca you can find a good selection of jewelry, including engagement and wedding rings.
A one-carat diamond engagement ring at Costco is only $6,200 — that's $900 cheaper than at leading national jewelry chains — and yes, the quality of the diamonds is often just as high.
Read the rest of the series here:
Cut your work related expenses
Ten ways to trim your household spending
Six ways to save a bundle on your next getaway
Luxury goods for less
Save money on kids' expenses
Slash your food costs now
Save $750 a month