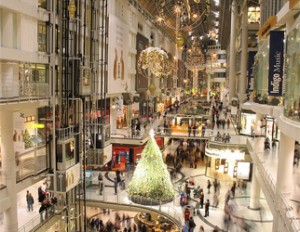 Shop back to front. Most stores place their sale racks where they're hard to see.

Wear noise-cancelling headphones. Music encourages shoppers to spend more time in store.

Designate a checkpoint. Pick a location and time in case you lose your kids—or your spouse.

Get the app. Mega malls now have mobile apps that help you navigate and offer deals.
What are your favourite mall survival tips? Share them in the comments section below.