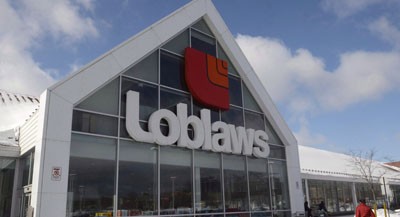 Loblaws has rolled out yet another planned change to its President's Choice loyalty program. In a strategy like Amazon's Prime subscription, they are also asking consumers to pay for it. It's just the latest move by the grocer in overhauling PC, following earlier moves to get out of the retail banking business and merging PC Points with the Optimum program run by its subsidiary Shoppers Drug Mart.
PC Insiders, a new fee-based subscription program is aimed at its existing loyalty program members but offers more in terms of discounts and rewards—but in exchange for a $99 annual fee. Still, there's no change to the chain's existing PC Points program, where shoppers can get points in exchange for purchases, without paying an annual fee.
Matthew Lau, president of www.pointshogger.com says the initial details look promising. "People are willing to pay if there's value added," says Lau. "If Loblaw can make money and still offer value, then it pays to go this way."
But others aren't so sure. "It seems to me like they're putting a fee on the credit card if you want the perks," says Steve Allmen, president, and co-founder of Loyalty & Co. in Toronto. "If your base-level loyalty program is already confusing, this could be even more so. But some shoppers will pay for the extras."
Here's what you need to know.
What is PC Insiders?:  It's Loblaws new fee-based subscription program that will give people who sign up discounts and reward points across several of the chain's stores, both online and in their stores. This is a trial balloon or soft launch. It's a way for Loblaw to get feedback on the program before a full launch. "It's supposed to be an expansion of the current PC Plus program," says Lau. "All of this should be switching over to the new PC Optimum program in 2018 sometime."
What's the fee and when does it go into effect? There's a subscription fee of $9.99 a month—or $99 a year if you chose to register for the PC Insiders Program. This is a pilot program and launches February 2018.
Will the existing PC Points program change? No. Shoppers in the present PC Points program can still save up points in exchange for buying products at the Loblaw chain of stores, without having to pay an annual fee. This option is not going away.
So who is this loyalty program targeting? Mainly PC Plus loyalty members who are also President's Choice Financial Mastercard holders—people who are loyal to the Loblaws brand. Loblaws is hoping they'll be willing to pay an extra $9.99 monthly fee, to get a better return on points, discounts and delivery for certain products.
It's also targeting online shoppers through its incentives, such as 20 times the points for cosmetics, as well as the growing market of young families, who need diapers, baby food, baby creams and lotions, and more. "They're following the Wal-Mart example here," says Lau. "You can order online and then pick up your products at a store. If doing this saves you two or three hours a month of wandering around the stores, it could be worth the $99 subscription because there is no fee for in-store pickup."
Which other loyalty programs are like this?  "It's very similar to two programs already in existence—Costco and Amazon Prime," says  Lau. "Costco has exclusive membership fees ranging from $55 to $110 dollars and most of the company's profits are from the subscription fees because most of what they sell is sold at cost."
But Lau believes the PC Insiders loyalty program is a better mirror of Amazon's approach. "With Amazon, you can sign up for free and buy anything you want," says Lau. "Or, you can pay a $79 plus tax annual fee for Amazon Prime."
Amazon Prime service gives you free one- or two-day shipping for eligible purchases, as well as access to e-books, video streaming, deals and discounts for new moms and possible savings and rewards points on select products at Whole Foods, which Amazon bought earlier this year. "The question you need to ask yourself is, 'Can I get enough value out of $99 to justify the annual subscription fee?'" says Lau.
What are some of the perks as they launch a pilot of their program?
20% back in PC points on the essentials such as diapers, infant formula, and PC Organic products in-store and online
20% back in PC points on all Joe Fresh products in-store and online at joefresh.com
20X the PC points every day when consumers shop online at beautyBOUTIQUE.ca
Free Click & Collect pick-up service at nearly 200 locations
Free shipping on all beautyBOUTIQUE.ca and joefresh.com purchases
$99 PC travel credit once a year when booking a trip on pctravel.ca (annual subscriptions only)
And more is expected to come in 2018
Will the program be successful? "If Costco and Amazon Prime can make paid subscriptions work, then Loblaw can do it too," says Lau. "They just have to offer enough to justify the cost."
Is it worth it for shoppers? If you already spend big at Loblaws and affiliated stores, then you will probably find value in PC Insiders. But Lau recommends waiting for more specific details to be released before calculating whether it is worthwhile. "Right off the bat, based on the highlights, my first question would be whether the 20% off is on top of a sale price? Or just off the regular price?"
Allmen has a different concern. "Are they going to take away from people who don't pay the fees," says Allmen. "If they do, those customers could feel slighted. Historically, if you put a fee on something you give the benefit to people who pay the fees. So it will be interesting to see how this plays out."
For his part, Lau says the new subscription is really targeting online shoppers and that would be where to look for even more perks in future.
More tips Yes, if you register, pay your $99 and then find you didn't really get enough value out of the subscription fee, you can get your money back by paying the yearly membership and getting the $99 travel credit on pctravel.ca. "This option makes the yearly membership much more worthwhile than the monthly fee," says Lau.
It also pays to do good old-fashioned price-matching. "A lot of people don't realize that if it's price you're after, Real Superstore does price-matching so you can do all your shopping there, get lots of variety in product and pretty cheap prices too," says Lau. "I always have my Flipp app ready to do real-price matching with other stores all the time."
But if you're unsure, it may make sense to simply pay the monthly fee for one month, and if you like it enough, just switch over to the yearly membership so that you can qualify for the travel credit.  Kind of like having your cake and eating it too. "And lots of kudos to Loblaw for trying something different," says Allmen. "If it works, a lot of other grocers will follow.
Stay tuned for more updates on the program.
MORE ABOUT LOYALTY CARDS: