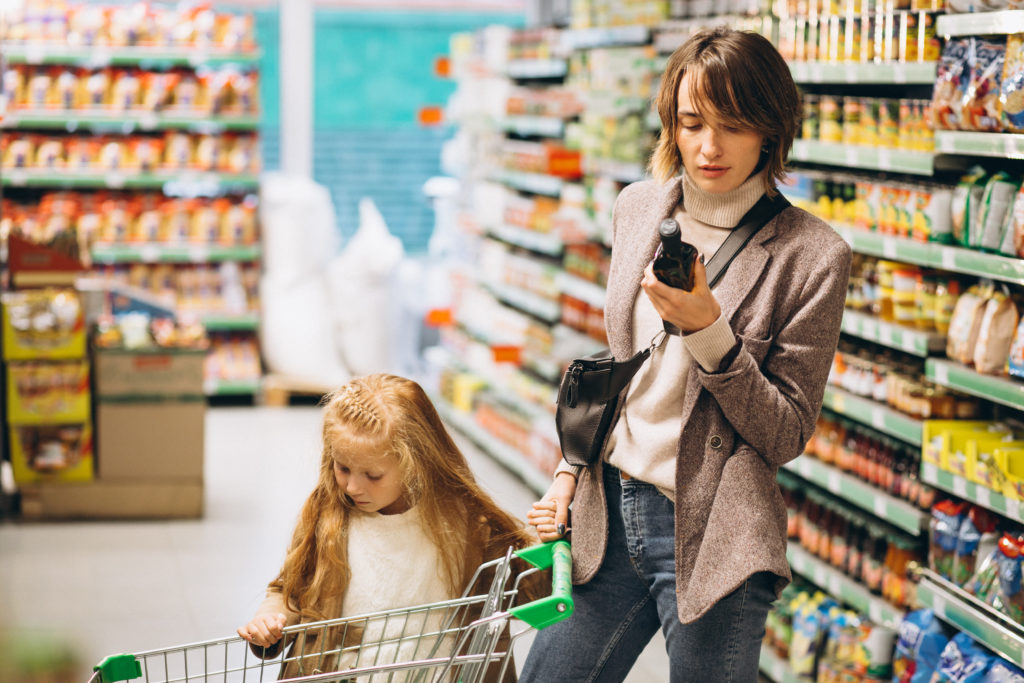 Though the Loblaws brand is known mostly for groceries, it's actually affiliated with a wide array of retailers, which is excellent news for consumers looking to benefit from the PC Optimum program. In addition to the Loblaws supermarkets, the brand owns numerous upscale food shopping chains from CityMarket to Zehr's, while also catering to discount and bulk shoppers with No Frills and the Real Canadian Superstore. The group also includes online bank PC Financial, drug store chain Shoppers Drug Mart and apparel brand Joe Fresh. Do you have something in your pantry packaged in the simple yellow-and-black of No Name brand? How about vitamins, toiletries or personal care products by Life Brand? President's Choice revolutionized packaged foods in the mid-80s and has since become a trusted product line. All of these are Loblaws brands, which means they're eligible for earnings in the Loblaws reward program, PC Optimum.
Plus, if you sign up for any of the three no-fee PC Mastercards, not only will you unlock the ability to earn on every purchase, you'll bump up your PC Point earn rate. Let's take a closer look.
Skip to:
---
PC Optimum quick facts
What is a PC Optimum Point worth?
| Point(s) | Dollar Value |
| --- | --- |
| 10,000 | $10 |
| 1 | $0.001 |
Where can I redeem PC Optimum Points?



Retailer
Loblaws / Loblaws City Market / Independent Grocer
No Frills
Shoppers Drug Mart
Real Canadian Superstore
Zehrs
Value Mart
Fortinos
Joe Fresh


Use PC Optimum's store locator to find a location near you.
How can I earn PC Optimum points?
| | PC Optimum (loyalty) Card | PC Financial Credit Cards |
| --- | --- | --- |
| Shoppers Drug Mart / Pharmaprix | 15 points per $1 | 25-45 points per $1 |
| Loblaws banner grocery stores | Only Personalized Offers / Store Promotions | 10-30 points per $1 |
| Gas (Esso / Mobil) | 10 points per litre | 30 points per litre |
| JoeFresh | Only Personalized Offers / Store Promotions | 10 points per $1 |
| Everywhere else | None | 10 points per $1 |
Personalized offers and in-store promotions are also available to PC credit card holders.
---
PC Optimum – overview
The first iteration of the digital Loblaws reward program was released in 2013 under the name PC Plus, and encouraged customers to collect PC Points on spends at Loblaws and Superstore locations. The following year, the company purchased the Shoppers Drug Mart chain, which had its own loyalty program, Optimum. And, as of February 2018, the two systems merged. The result? PC Optimum.
Though it takes its name from the merger of two mega-brands, the PC Optimum program is even more advantageous than you think. Thanks to a deal between Loblaws and Imperial Oil, both Esso and Mobil gas are eligible retailers, rounding out the program's portfolio of offerings, and living up to PC's claim that you can earn on the things you buy most.
PC Optimum's Point-earning program easy to understand. Forget earn rates that would stymie calculus majors—in the PC Optimum program, you can redeem 10,000 PC Optimum Points for $10 off virtually anything available at participating stores. Naturally, the process is simple. You only need to tell the cashier that you want to redeem and the savings will come off at the till. Accumulating Points is fast, too, as long as you shop within the Loblaws family, And if you redeem in-app and in-store offers, you can multiply your Points. Savvy shoppers double up by paying with a President's Choice Mastercard to accumulate even more. Read on to discover how to maximize your PC Optimum rewards.
The PC Optimum card