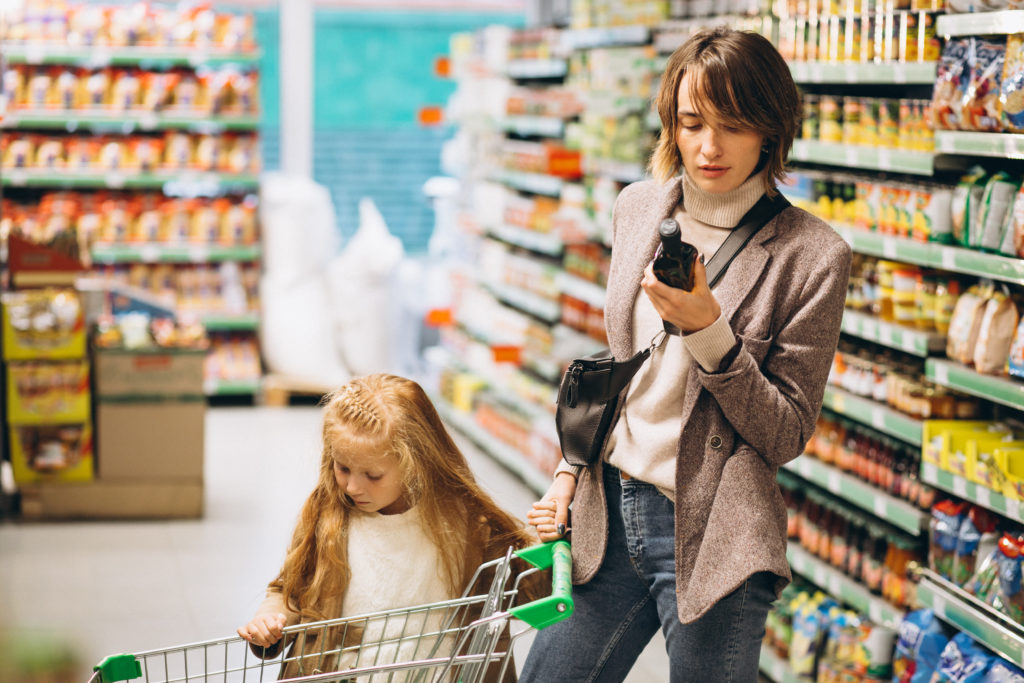 Though the Loblaw Companies brand is known mostly for groceries, it's actually affiliated with a wide array of retailers, which is excellent news for consumers looking to benefit from the PC Optimum program. In addition to the Loblaws supermarkets, the brand owns numerous upscale food shopping chains, from CityMarket to Zehrs, while also catering to discount and bulk shoppers with No Frills and the Real Canadian Superstore. The group also includes online bank PC Financial (including the new PC Money Account), drug store chain Shoppers Drug Mart and apparel brand Joe Fresh. Do you have something in your pantry packaged in the simple yellow-and-black of No Name brand? How about vitamins, toiletries or personal care products by Life Brand? President's Choice revolutionized packaged foods in the mid-'80s and has since become a trusted product line. All of these are Loblaw brands, which means they're eligible for earnings in the Loblaws reward program, PC Optimum.
Find your next credit card*
See cards tailored for you from over 12 banks and card issuers
No impact to your credit score
Get an answer in under 60 seconds
You will be leaving MoneySense. Just close the tab to return.
Plus, if you sign up for any of the three no-fee PC Mastercard credit cards, not only will you unlock the ability to earn on every purchase, you'll bump up your PC Point earn rate. Let's take a closer look.
---
PC Optimum quick facts
What is a PC Optimum point worth?
| Point(s) | Dollar Value |
| --- | --- |
| 10,000 | $10 |
| 10 | $0.01 (or 1%) |
Where can I redeem PC Optimum points?



Retailer
Loblaws / Loblaws City Market / Independent Grocer
No Frills
Shoppers Drug Mart
Real Canadian Superstore
Zehrs
Value Mart
Fortinos
Joe Fresh


Use PC Optimum's store locator to find a location near you.
How can I earn PC Optimum points?
Personalized offers and in-store promotions at Shoppers Drug Mart and Loblaws banner grocery stores are available on all PC account types.
---
PC Optimum overview
The first iteration of the digital Loblaw reward program was released in 2013 under the name PC Plus, and encouraged customers to collect PC Points on spends at Loblaws and Superstore locations. The following year, the company purchased the Shoppers Drug Mart chain, which had its own loyalty program, Optimum. And, as of February 2018, the two systems merged. The result? PC Optimum.
Though it takes its name from the merger of two mega-brands, the PC Optimum program is even more advantageous than you think. Thanks to a deal between Loblaws and Imperial Oil, both Esso and Mobil gas are eligible retailers, rounding out the program's portfolio of offerings, and living up to PC's claim that you can earn on the things you buy most.
PC Optimum's points-earning program easy to understand. Forget earn rates that would stymie calculus majors—in the PC Optimum program, you can redeem 10,000 PC Optimum points for $10 off virtually anything available at participating stores. The process is simple: You only need to tell the cashier that you want to redeem and the savings will come off at the till. Accumulating points is fast, too, as long as you shop within the Loblaws family, And if you redeem in-app and in-store offers, you can multiply your points. Savvy shoppers double up by paying with a President's Choice Mastercard to accumulate even more. Read on to discover how to maximize your PC Optimum rewards.
The PC Optimum card
Think of the PC Optimum card as your entry-level pass to the program. This loyalty membership card (or the accompanying app) will allow you to accumulate program Points by shopping at PC affiliated stores online or in-person, at points events and also through personalized offers. Points are offered by more than 4,500 locations of retailers in the Loblaws family of stores, plus Shoppers Drug Mart (or Pharmaprix in Quebec), and Esso and Mobil.
A large part of the appeal of this program is the way it allows you to accelerate your earnings (more on that below) but the standard earn rate is 15 PC Optimum points for every $1 spent at Shoppers Drug Mart or Pharmaprix, plus personalized offers and in-store points at grocery stores where PC products are sold.
Interest rates: purchases 20.97%, cash advances 22.99% (21.97% Quebec)
---
PC Financial credit cards
Bump up your PC Optimum points earn rate and earn rewards everywhere with of the three no-fee PC Financial Mastercards.
This accessible no-annual-fee Mastercard has no minimum income requirement, so there's no barrier to accessing its rewards. No matter where you shop, when you pay with this card, you'll earn PC Optimum points at a standard rate of 10 per $1 spent. Plus, you can count on an accelerated rate of 25 per $1 at Shoppers Drug Mart or Pharmaprix, and at least 30 points per litre at Esso or Mobil. When you shop for flights, hotel stays, car rentals or tours in the PC Travel program, you'll get the help of experienced advisors, enjoy a best-price guarantee and earn 20 points per $1 spent. Pro tip: When you add the program to your Speedpass+ app, you'll earn even more on fuel and in-store purchases.
Although this is the most basic card, it does carry purchase assurance protection, extended warranty coverage and up to four free cards for family members.
Interest rates: purchases 20.97%, cash advances 22.99% (21.97% Quebec)
Get more details about the PC Financial Mastercard*
---
If you make more than $60,000 annually (or $100,000 in your household), this product will multiply your rewards faster. You'll earn 20 points per $1 spent in Loblaws-affiliated stores, plus 35 per $1 at Shoppers or Pharmaprix, 20 points per $1 at PC Travel, and at least 30 points per litre at Esso and Mobil. The base rate for purchases everywhere else is 10 points per dollar spent.
You can buy with confidence knowing you've got purchase assurance and an extended warranty. Get a little help with reservations, tickets and bookings with the 24/7 concierge service. All of these perks are available with no annual fee.
Interest rates: purchases 20.97%, cash advances 22.99% (21.97% Quebec)
Get more details about the PC Financial World Mastercard*
---
If you really want to rake in the rewards (and you've got the required $80,000 personal or $150,000 household annual income), consider the PC Financial World Elite Mastercard. Purchases made at Loblaws stores earn an incredible 30 points per dollar, while Shoppers spends get 45 points per dollar. Buy through PC Travel for 30 points per dollar, and earn at least 30 points per litre at Esso and Mobil.
Those earn rates are generous, but remember this is a World Elite card, which means some serious perks. In addition to 24/7 concierge service and identity theft protection, you'll be covered with car rental collision/loss damage protection and travel emergency medical insurance. And, as with all PC Financial Mastercard products, there's no annual fee. There is, however, a new $15,000 minimum annual spending requirement.
Interest rates: purchases 20.97%, cash advances 22.99% (21.97% Quebec)
Get more details about the PC Financial World Elite Mastercard*
---
Boost your points earn even further with the following PC products and services.
PC Money Account
The PC Money Account is the newest financial offering from President's Choice, which joins other no-fee online banks to provide a fairly comprehensive suite of free, everyday banking services—while shaking things up with an entirely new perk. When you bank with the PC Money Account, you earn valuable PC Optimum points. While earning rewards points is a common benefit to using a credit card, the rewards for this banking card is on par with credit card rewards. 
As far as bank accounts go, the PC Money Account offers a solid portfolio with free unlimited everyday transactions, including cash withdrawals (from PC Financial ATMs or at select points of purchase), bill payments, account-to-account transfers, and Interac e-Transfers. However, it's not a traditional chequing account and paper cheques are not available, though it's hard to imagine a current situation that would require them nowadays. Between point-of-purchase, bill payments and Interac e-Transfers, you can pay for everything from food to utilities to rent. And, the PC Money Account card is widely accepted. Use it wherever you could use Mastercard—in-person, online and internationally. 
When you shop with the PC Money bank card, you'll earn 25 Optimum points per dollar on purchases at Shoppers Drug Mart and 10 points per dollar everywhere else (except for banking transactions, like paying bills or e-Transfers). You can link your card to your PC Optimum account to earn even more points through personalized offers. Plus, you can earn up to 50,000 points in the process of setting up your account and making your first transactions—a value of $50. 
For those who shop at Loblaw banner stores and affiliates, the PC Money Account is a no-brainer. It offers most, if not all, of the everyday banking services you need, fits seamlessly into the existing PC Optimum program, and costs you nothing to use.
PC Optimum Insiders
What is PC Optimum Insiders
PC Optimum Insiders is a subscription service designed to maximize value for PC Optimum members. It gives you the chance to supercharge your earn rate on purchases at certain stores in the President's Choice retail network—which is the big draw, but certainly not the only one. PC Insiders also get access to specials, premium services and extras. 
PC Insiders benefits
Key perks include:
Earn 200 PC Optimum points per dollar spent on certain purchases


In addition to the regular rate you earn at Loblaw banner stores (and any points earned on a PC Financial credit card, if you have one), as a PC Insider you'll have access to massive extra returns. Insiders earn 200 PC Optimum points per dollar at clothing branch Joe Fresh, as well as on luxury beauty products purchased at Shoppers Beauty Boutique, and on premium PC Black Label and PC Organics products. The big news for parents is that they'll earn 200 points per $1 spent on any brand of diapers and formula. Since 10 PC Optimum points equals 1% back at PC stores, 200 points per dollar is a huge 20% return.

Select free deliveries or pickup


Life just got easier for PC Insiders, who can enjoy free shipping from Joe Fresh and Shoppers Drug Mart. As an Insider, you'll also save the PC Express pick-up fee (normally between $3 and $5 per order), so getting your groceries online is even more convenient and affordable.  

PC Travel credit


Insiders who pay the entire year's $99 fee upfront receive a $99 credit for use at PC Travel, where they can book a whole host of services, including flights, hotels, tours and car rentals. 
PC Optimum Insiders benefits aren't free
PC Optimum Insiders is a subscription service billed at $9.99 per month or $99 per year. Paying upfront saves you about $20 over the course of the year (monthly payments add up to $119.88 annually), plus you'll receive a $99 credit at PC Travel, so as long as you take advantage of that credit each year, your subscription is actually free. While a lump sum payment is clearly the better deal, paying in monthly installments may put the program in reach for those with tighter cash flow and also allow you to test the service for a month or two without making a commitment.
Not everyone will be convinced to pay for the extra Insiders perks, but for those who already spend big on PC products, the program could be a real windfall.
---
PC Travel
What is PC Travel?
PC Travel is the travel agency service from President's Choice, offering bookings on flights, hotels, tours and car rentals. Bookings can be made online or over the phone, and you can earn PC Optimum points by purchasing their travel-related purchases.
How does PC Travel work?
In addition to providing exclusive deals and expert advice, PC Travel allows you to earn PC Optimum points on your bookings. Use a PC Financial Mastercard, and you'll get a bonus multiplier (between 2 and 3 times the points, depending on the card you use). PC Insiders get a $99 credit at the PC Travel store every year they buy the annual subscription. And, bookings come with a 24-hour price match guarantee so you can book with confidence. Find a cheaper advertised price elsewhere and PC will not only match the difference, but also reward you with an additional 25,000 points for the inconvenience with their price-match guarantee.
There are compelling reasons to book your travel through PC Travel, but be aware that the service is only available to PC Financial Mastercard cardholders and PC Insiders. Those with the basic PC Optimum card don't have access. Also, while you can earn PC Optimum points through your bookings, you cannot use points against your travel purchases. For eligible members, though, PC Travel offers a great way to leverage your travel expenses.
---
MORE ON CANADA'S BEST CREDIT CARDS:
What does the * mean?
If a link has an asterisk (*) at the end of it, that means it's an affiliate link and can sometimes result in a payment to MoneySense (owned by Ratehub Inc.) which helps our website stay free to our users. It's important to note that our editorial content will never be impacted by these links. We are committed to looking at all available products in the market, and where a product ranks in our article or whether or not it's included in the first place is never driven by compensation. For more details read our MoneySense Monetization policy.