Streamline your strategy
I got a late start to investing and I don't have a lot of time, so my aim is to get decent returns at a low cost with very little hands-on management. I also don't have a high risk tolerance so my answer has always been to invest in a simple, low-fee balanced fund. I contribute 28% of my paycheque into it, along with any raises or bonuses. I've averaged 8% in annual returns for the past three years and that's good enough for me
—Jeremy DeBoer, 39, Sarnia, Ont.
---
Join an investment club
Twelve years ago I immigrated here from England with no money in my pocket. I read a lot of books on investing but one of the best things I did was join an investment club. I wanted to learn about exchange traded funds and club members really helped me understand them better. I also loved showing some of the older, retired members in the club how to set up a passive income stream with dividends to supplement their retirement incomes. The more you share the more your money grows as well.
—Gokul Jayapal, 40, Scarborough, Ont.
---
Search for tax breaks and credits
For several years before we bought our first home—a four-bedroom, two-storey house that we plan to raise our growing family in—we saved money using the first-time Home Buyers Plan. We withdrew the maximum $50,000 between the two of us tax free and that was enough for a 20% down payment. We also split our mortgage in two (a 5-year and a 10-year), which gives us some protection if interest rates rise. There's no extra fee for doing this and we can add lump sum payments.
—Jessica and Christopher Pitt, 28 and 38, Calgary, Alta.
---
Ask this question before any purchase
Growing up my parents always tried to teach me the power of delayed gratification. It's tough, but I think you end up richer—not in stuff but in peace of mind and value added to your life. Take my prom dress. I had saved for months to buy it, then I asked myself, "What else could I buy if I spent only half as much money on this?" I now ask this question with every pur- chase I make so I'm conscious of my spending and don't give in to impulse buying.
—Nicole Van Woudenberg, 42, Barrie, Ont.
---
Make a plan for the equity in your home when you retire
My wife and I will have our house paid off in six years. It's the cornerstone of our retirement plan. With big dreams to travel extensively after we retire, we've made a conscious decision to sell our home at that time and put the money towards savings. We'll rent a small condo and house-sit as we travel through Europe. We have two adult kids and we've told them there will be no inheritance. We'll help them in emergencies but otherwise, we plan to spend it all.
—Frank Skelly, 55, Barrie, Ont.
---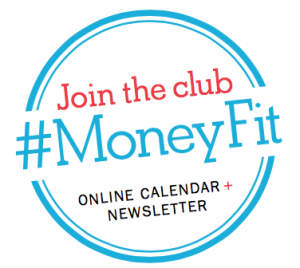 Want even more tips to shape up your finances? Join the Money Fit Club to curb spending, boost your earnings, lower your taxes and more!
Learn to tone your money muscles all year long with our interactive calendar and sign up for our weekly newsletter for advice straight to your inbox.
---