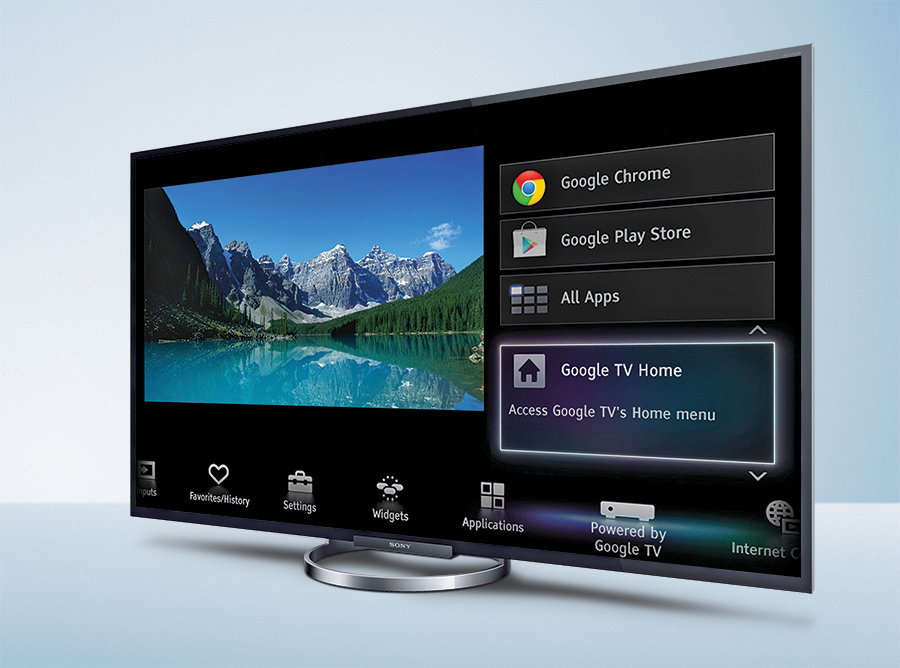 Fall has arrived and so has a new television season. That means prime shopping time for new flat panel TVs. Buyers this season are looking for smart TVs, or ones that connect to the Internet via WiFi and run apps. Size is also key, with shoppers now beefing up to 55-inch screens or bigger. But the truth is the sheer number of different TVs available at your local tech store can be overwhelming. So we did the legwork for you and found three of what we think are the best big TVs on the market now. Just keep in mind that the sets can often cost much less than their list prices. Competition is fierce, so sales abound. BY PETER NOWAK
Best Pick Overall
SONY 65-INCH W850A
Listed at $2,999, the Sony TV is the biggest and most expensive of the sets we tried, but it's also the newest and offers the best combination of picture quality, interface and neat features. Most manufacturers tout impressive-sounding technologies in their products, and the W850 is no different. It has a Triluminos LED-backlit display and an X-Reality PRO processor that combine to provide a sharp, colourful picture. Fancy terminology aside, the detail and depth it produces really is very good.
The TV also has an elegant PlayStation-inspired interface for navigating its various functions and settings. Anyone familiar with the game console will feel instantly at home scrolling through the vertical text and icons, while newcomers will also find it intuitive.
As well, the simplicity of the controls is almost worth the extra cost alone. It makes it a breeze to get to apps like Netflix, YouTube and the Sony Entertainment Network, which lets music, movies and shows be bought and played directly through the TV.
Best Pick For Wall Mounting
PANASONIC 55-INCH ET60
Panasonic's ET60 is the smallest and, at $1,999, the least costly set we tried. It has a nice frame, great picture quality, built-in 3D technology and uses inexpensive glasses that don't require batteries. On the downside, it has a dated grid-like interface and accessing apps is functional, but not exactly fun.
Best Pick For Techies
SAMSUNG 60-INCH LED 6400
Samsung's offering is the mama bear of the group—both mid-size and, at $2,499, mid-cost. Its interface and app offerings are almost as streamlined as Sony's, but it also comes with a funky touch-pad remote control that's fun to use. The TV works well with Samsung's Galaxy smartphones and tablets, so content from those devices can be easily mirrored onto the big screen.