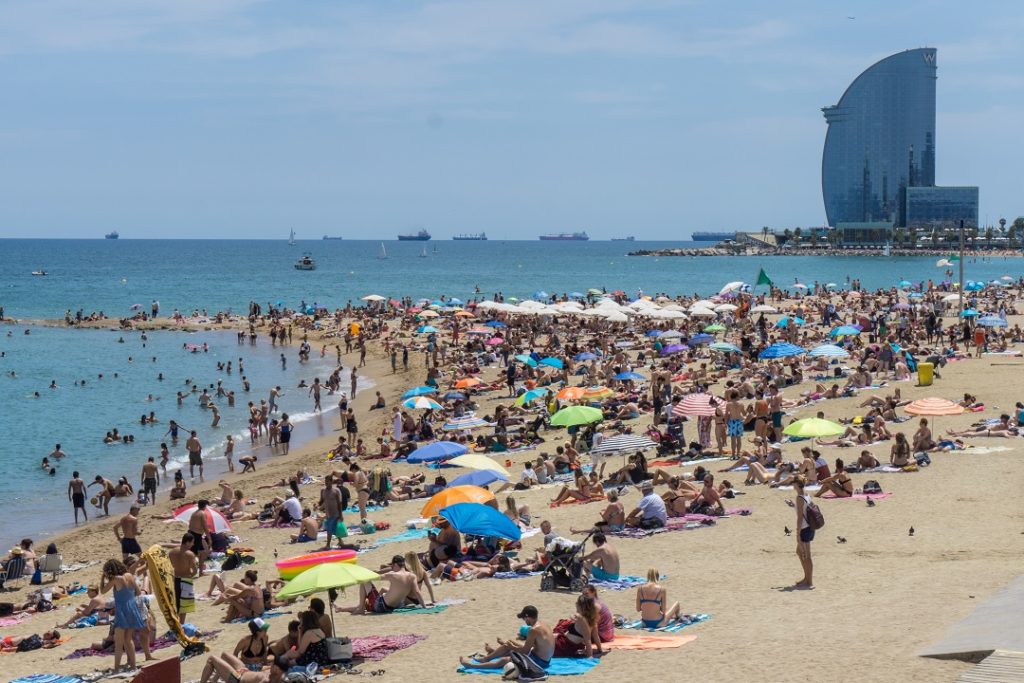 Ever since Barcelona hosted the 1992 Olympics, tourists have fallen in love with the city's unique architecture, vibrant neighbourhoods, and its dining scene. There's no denying that the city can be packed with tourists at times, but a trip here is time well spent. If you're planning a trip for two to the city, here's what to see, what to eat, and how much you should budget.
Transportation
Cost: Approximately $1,850
The cheapest time to fly to Barcelona is during the months of May, June, September or October when flights can be found for around $650 – $850 CAD departing from Toronto or Montreal via Air Transat. Flights are also available from Vancouver (four times a week) and Calgary (three times a week) for around $1,000 – $1,200, but a layover is required in Toronto or Montreal. Air Canada also offers flights to Barcelona, but expect to pay $100 – $200 more compared to Air Transat.
As for local transportation, the best deal for tourists is to purchase a T-10 card, which gets you 10 rides on the metro, tram and buses in the city for just 10.20€ ($15.65 CAD). This card can be shared with multiple passengers and costs much less than paying 2.20€ ($3.40 CAD) for individual trips. Barcelona is a very walkable city so you may not even need to take public transportation very often.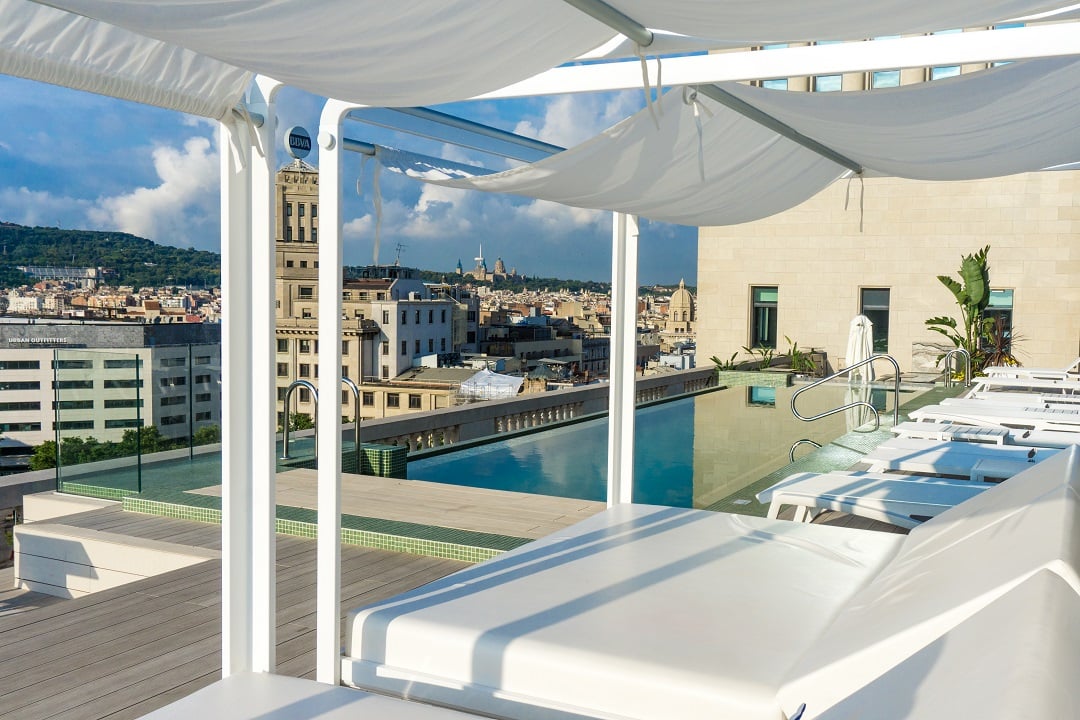 Accommodations
Cost: Approximately $750
May, September, and October are the best months to visit Barcelona since the heat and hotel prices are much more bearable.
You shouldn't have much trouble finding a hotel room in El Raval, the Gothic Quarter, and Eixample for around $100 – $150 CAD during the months mentioned above. All of those districts are convenient and will give you easy access to all the main attractions in the city. The Hotel Urquinaona is worth considering since you get free breakfast and 10% off when you register on their website ($115 per night in September).
Oddly enough, private apartments via Airbnb cost more than budget hotels and can fall in the $150 – $225 CAD per night range. That being said, you'd get much more room at an Airbnb compared to some of the cheaper hotels. If you really want to save, you could book a private room in an apartment via Airbnb for $75 – $125 CAD per night.
Splurge: The Iberostar Paseo de Gracia offers their world class service in the heart of the city. Guests will be able to walk to many of Barcelona's top attractions and restaurants. The rooftop patio is one of the most sought after spots and gives you views of Sagrada Familia, Plaza de Cataluña, and the sea which is a good reminder of what to see if you can pull yourself away from the pool. It'll cost you $330 CAD per night.
What to do
Cost: Approximately $110
The best thing about Barcelona is that most of the top attractions are free if you're only interested in seeing them from the outside. That being said, paying to go inside some of the city's sites are worth it.
The top attractions in the city are anything built by Antoni Gaudi. Casa Mila (22€ / $33.70 CAD), Casa Batlló (24.50€ / $37.50 CAD), and Sagrada Familia (29€ / $44.50 CAD) all live up to the hype since you won't see this type of architecture anywhere else in the world. If you only want to pay to go inside one of these buildings, make sure it's Sagrada Familia.
Another Antoni Gaudi site is Park Güell which was originally conceived as an inclusive area for Barcelona's elite. Visiting the park is free, however, if you want to see the nature square where Gaudi's famous benches and sculptures are, you'll have to pay 7.50€ ($11.50 CAD) or 14.50€ ($22.20) for a guided tour.
With most of the Gaudi sites, there will be long lines and a timed ticket may be required. You can purchase tickets online in advance and you'll usually get a discount on the admission price.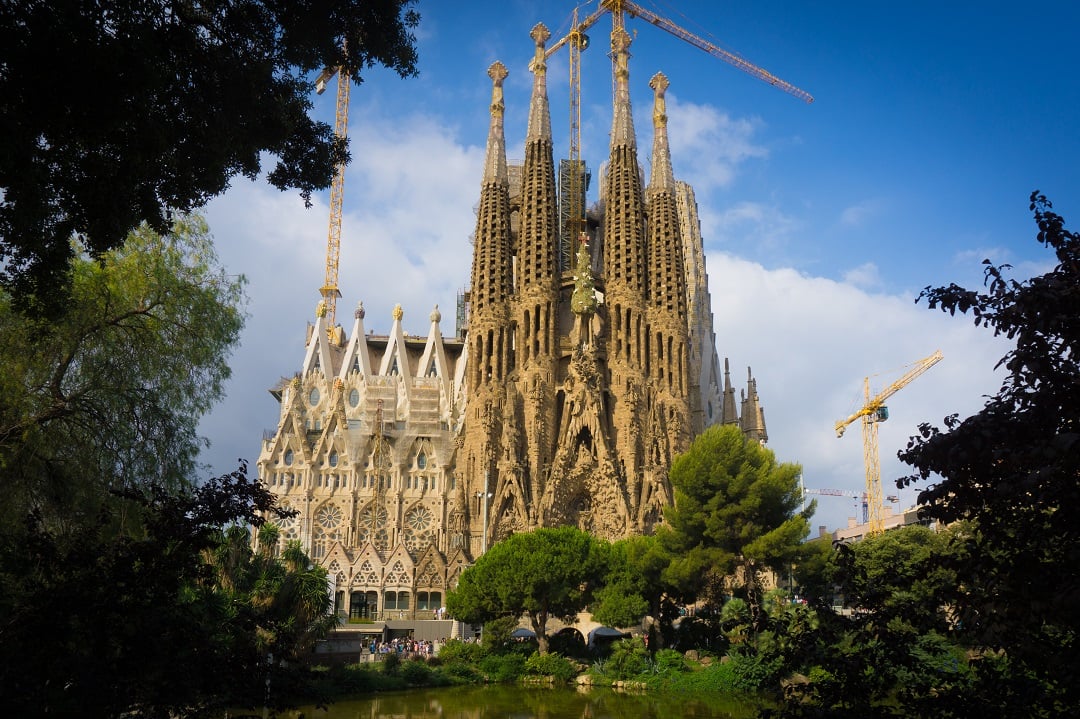 Some free things to do include wandering the various neighbourhoods. Barceloneta is where you go if you want to catch some sun at the beach. The Gothic Quarter is where Barcelona was first built and where you'll find the cathedral. Las Ramblas is packed with tourist and overpriced, but it's worth a stroll just to see the street performers. Finally, make sure you head up to Montjuïc where various museums and art galleries are found.
If you happen to be in Barcelona on the first Sunday of the month, many of city's museums offer free entry which is an added bonus if timing works out.
I should note that Barcelona has two tourist cards available. There's the Barcelona Card (72hrs 45€ / $69 CAD) and the Barcelona Pass (72hrs 129€ / $198CAD). Both offer free or discounted admission to some of the city's top attractions. The Barcelona card even includes free public transportation. In my opinion, both cards are not a very good value since you would need to see a lot of attractions in a short period of time for the cards to pay for themselves. You're better off just picking the main attractions you want to see and paying for them so you never feel rushed.
What to eat
Cost: Approximately $400
If your goal is to eat for as cheap as possible, then you could get by on less than $20 CAD a day per person. Many cafes and restaurants offer a drink and small sandwich combo for less than 3€ ($4.60 CAD). Bigger sandwiches at most takeout places will run you no more than 5€ ($6.10 CAD). You also shouldn't have many issues finding restaurants that serve entrees for under 12€ ($18.50 CAD).
Now despite the fact that you could eat for really cheap while in Barcelona, you should probably spend a little more and enjoy the Spanish cuisine.
One popular local delicacy is jamón ibérico (Iberian ham). The quality of the ham (and price) can differ quite a bit so consider heading to La Boquería where you can sample various kinds for free. While at the market, you can also get fresh fruit juice or fruit cups at a cost of 1.50€ – 3€ ($2.30 – $4.60 CAD).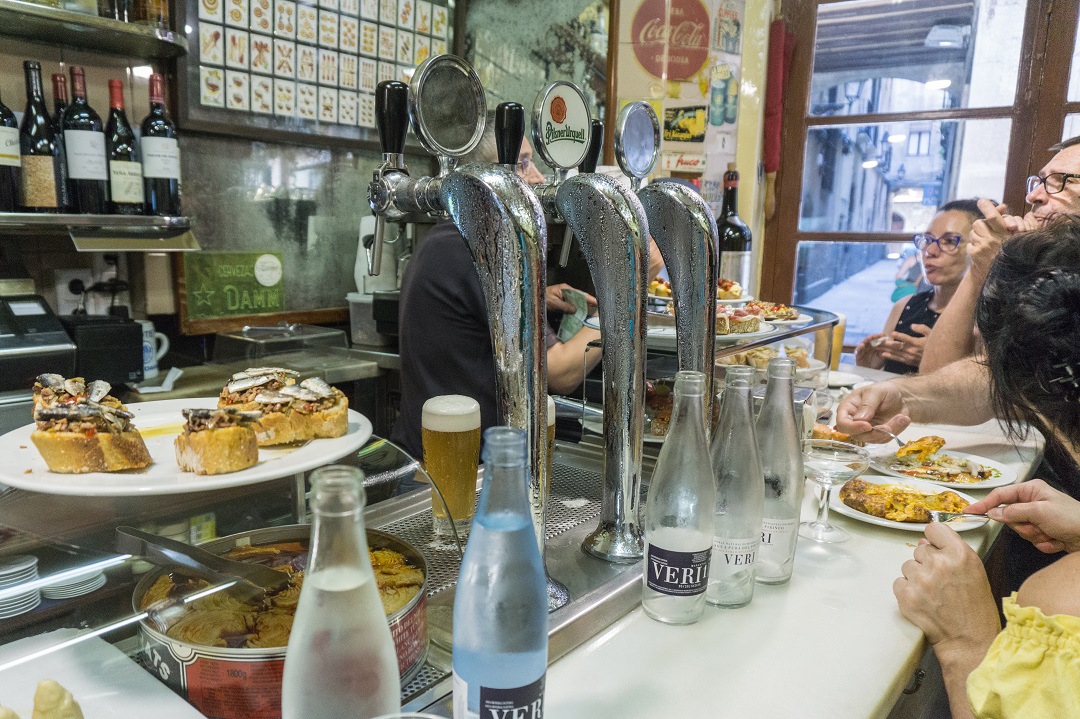 Many people who come to Barcelona also insist on trying paella which is a rice dish cooked with various vegetables, meats, and/or seafood. The price of paella can run you anywhere from 10€ – 25€ ($15.40 – $35.55 CAD) per person depending on what type you get. Here's a tip: if a restaurant has pictures of paella outside their door or window, then they likely don't make a good paella.
Finally, there's tapas, which are small plates meant for sharing. Every restaurant has their own creations, but you really can't go wrong with any dish that involves fresh seafood, sardines, or tomatoes with olive oil. One of the best spots in the city for tapas is El Xampanyet, which is located just a few steps from the Picasso museum. Be sure to order the octopus! Regardless of where you go for tapas, expect to pay 20€ – 30€ ($30.80 – $46.20 CAD) per person.
Splurge: One restaurant that serves casual, modern, Spanish cuisine is Cera 23 in El Raval. For starters, the beef cured ham with foie gras, and apple jam may not immediately sound like a harmonious combination to your taste palette, but after one bite, there will be an opera of flavours in your mouth for 13.50€ ($20.80 CAD). As for the mains, the beef cheek comes with gravy and a potato foam that melts the second it hits your tongue – 16.20€ ($25 CAD).
Total estimated cost for one week in Barcelona for two on a cheapo budget: $3,110
Want to splurge?
The same trip will cost you about $4,100.
Admittedly, Barcelona is one of the more expensive cities in Europe, but there's no other city like it in the world. Antoni Gaudi has a one-of-a-kind style with most of his works located in the city and you really won't find another city that offers tapas the way Barcelona does.
---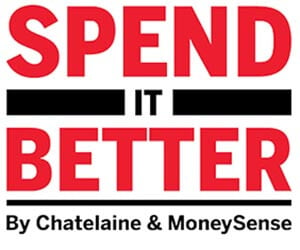 This post is part of Spend It Better, a personal finance collaboration between Chatelaine and MoneySense about how to get the most for your money. You can find out more right here.
---