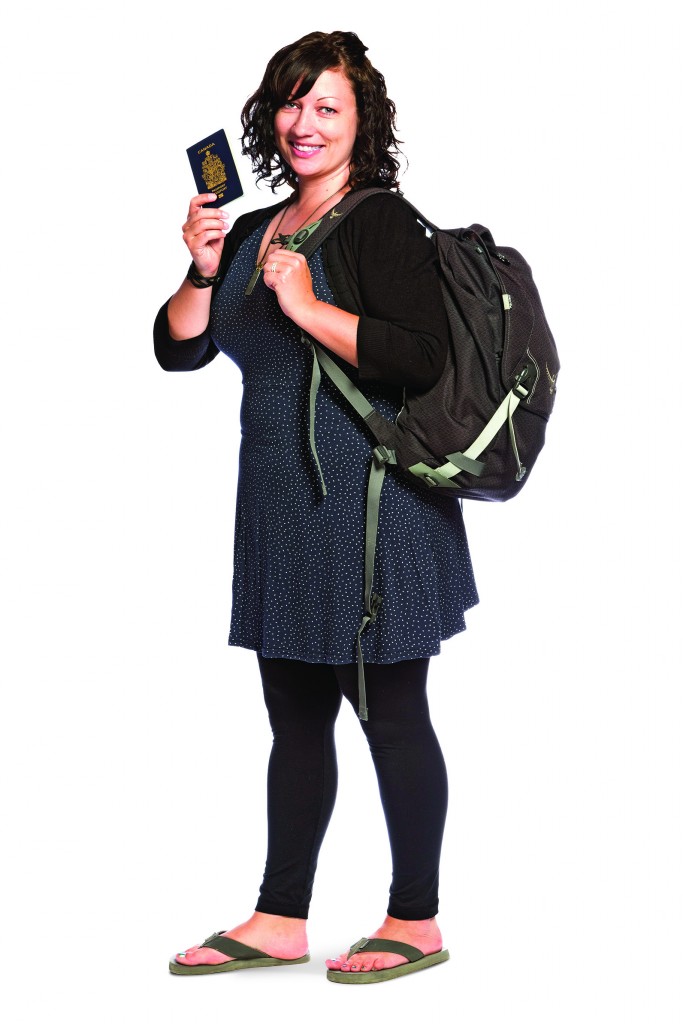 My husband Pete and I met in 1999 in Edmonton and married two years later. And until we boarded a plane for South America six years ago, we had lived a life of corporate-ladder climbing by day and retreating to the suburbs by night. We didn't hate our jobs—or our lives—but after a series of personal family tragedies we realized there had to be more to life. In the spring of 2009, we decided it was time for a change. Pete bought two one-way plane tickets to Bolivia, leaving that fall. We quit our jobs in the oil industry, sold our 2,100 square foot house and all our belongings. We netted $100,000 from the sale of our home and this, coupled with $50,000 we had in emergency savings and $200,000 in RRSPs, left us feeling financially sound. So, we set off to travel the world with the goal of not depleting our savings. We had no big plans, but a desire for adventure.
You can imagine how surprised we were to find out that we barely had to touch our savings. That's because a lot of places in South America are very inexpensive to live in. Then in Ecuador, we met a couple who were housesitting and that changed our lives forever. For the past several years we have house sat in dozens of places, including Turkey, Ireland, Spain, New York and Paris. Having our accommodations paid for is such a boon to the bottom line. Many of our friends house sit several months at a time in one location and can live on just $15,000 a year. We like to move around a lot, spending three or four weeks in most places so our annual budget is a little higher—about $30,000 a year.
Our biggest cost? Regional transportation and flying from country to country. But we cook for ourselves most times and that limits how much we spend eating out. Being from Canada also has huge perks, one of them being the health insurance. That gives us the freedom to travel the world for several months at a time with minimal health-care costs. Still, we also pay $2,400 a year for two health insurance policies that cover all health emergencies anywhere in the world. These policies give us peace of mind.
We're now in our late 30s and even though we've dipped into our nest egg from time to time, our $150,000 is fully topped up again. Both Pete and I have business degrees and the accounting and marketing skills we used in the corporate world have helped us publish our own ebook on housesitting and run a marketing company for travel bloggers from anywhere in the world. And even though we pushed away the corporate slave life, the skills we learned from those jobs now sustain us in our travels. We've learned there are dozens of things you can do abroad to earn income—teach English, sell timeshares, act in movies, pick fruit, give haircuts—the list goes on and on.
The hard thing isn't earning money—we're smart, industrious people. The hard part is being away from family, so we try to visit Calgary once or twice a year. But we never miss having stuff or sleeping in our own beds. It's the reverse for me—if I stay too long in one place, I can't sleep and feel the need to move on.
In July we're going to Namibia for a few weeks and then to New Zealand for two months. But sometimes we don't plan ahead. We just pick the cheapest flight at the airport that day and fly out to a new country. If one day we decide to stop and settle down, we will. If not, that's fine too. It's been so freeing to have a minimalist life and really, nothing compares to having complete control over your time. Best of all, we don't have to wait until 65 to see the world. We're living our dream right now and don't see any reason to ever change that.
For more info, check out Dalene's blog at www.hecktictravels.com