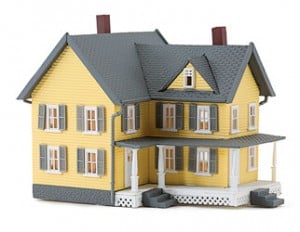 Canada remains one of the least affordable countries to own a home despite the recent softening in some major markets, according to Demographia's annual ranking of cities in seven industrialized nations. Another report out Tuesday, by Re/Max, suggests it's unlikely to change any time soon as repeat buyers are expected to support the market over the next two years.
Canadian Business columnist Larry MacDonald wonders if stock market investors have become too greedy? If readings become overly bullish a slight correction could be in order.
Roughly half of Canadians are worried about money heading into 2013 with women (55%) more worried than men (45%), a new survey for the Canadian Institute of Chartered Accountants (CICA) has found. Perhaps more interesting is that younger Canadians are losing more sleep than older Canadians over money. Those aged 35 to 44 are the most worried, followed by 25 to 34, 45 to 54, 18 to 24, 55 to 64 and 65 plus age groups. Owing money appears to the biggest problem with debt reduction cited as priority No. 1 for most. Meanwhile, a study by the Financial Planning Standards Council (FPSC) has found that Canadians with a financial plan are happier. Of the more than 8,000 people that were polled those with comprehensive financial plans scored 62% more on emotional wellbeing than those without; 85% more on financial wellbeing and 45% more in overall contentment.