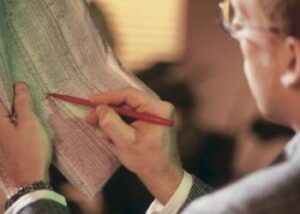 If you're like many Canadians, you're waiting until the last minute to contribute to your RRSP. With the March 1 deadline quickly approaching, though, you don't have a lot of time left to invest.
How to maximize your contribution is never an easy answer, and with the pressure on you may be tempted to throw your cash into anything the bank, or your adviser, suggests. But that's not a good idea. If you haven't done your research yet, there's still a little time. I've compiled a list of some of good RRSP advice on the web.
Naturally, I'll start with MoneySense. We've had a lot to say on this topic over the years  — just search RRSP and stories will come up. But it's a good idea to take a look at our recent RRSP Q&A, where three adviser's answered a whole bunch of questions on where you should put your money. Read up on the Coach Potato Portfolio too; it's an ideal way to save up those retirement funds.
The Financial Post also has a ton of RRSP information. Its RRSP Centre has stories on the markets, TFSAs, unlocking your pension plan and a more.
If you're getting into the market for the first time, take a look at some of the bank websites. TD Bank's RRSP page is a good primer for newbie investors, while BMO has a detailed FAQ. Of course, the bank's want you to invest with them, but even so, the information is more practical than you might think.
Here's a story from Advisor.ca about some of things people do wrong when it comes to RRSP planning. One mistake people make? "Monitoring their portfolio too closely," writes the site's editor Steven Lamb about a BMO report. "The survey found that 63% thought they should check up on their investments at least once a week, if not daily."
AOL Money also has an RRSP Centre. It's not as in depth as some other sites, but it covers everything from using ETFs in your portfolio, why contributing to an RRSP is a must and how to pension-split.
There are plenty of other good RRSP reads out there as well, so look around and get some advice before you make any hasty investment decisions.