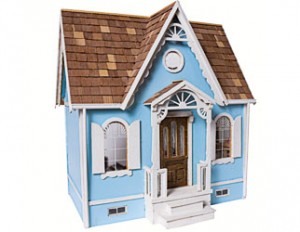 In our February 2012 issue of MoneySense we highlighted a few of the real estate jargon that's used to describe homes. From handyman specials to condo alternative, these phrases are often code for less than desirable home attributes.
Thankfully, real estate jargon isn't limited to just a handful. On a blog post from Biggerpockets.com, I found a long list of adspeak that's sure to prompt a chuckle for all us homebuyers—more than a few times we've stumbled across a home with a "large family room," a "newly remodeled kitchen," or a "partial lake/mountain view."
Here's a few of my favourites:
Tudor: The house has two attic-style bedrooms, which are not insulated properly. This means you'll be sleeping in a sauna in the summer, and a freezer in the winter.
Sunny corner lot: The house is located on an intersection—probably a busy intersection which is why they're trying to turn your attention to the sky.
Easy highway access: Sure it's easy, considering the street is the equivalent of an arterial route to the highway.
Large family room: Large, open basement that only makes sense if you stick a few couches and a TV down there.
Lots of storage space: The basement is just too small to be considered living space.
Newly remodeled kitchen: The 50-year old cabinetry and faucets were finally ripped out and replaced with cheaper Depot or Ikea equivalents.
Partial lake/mountain view: If you climb up to the roof, you can just get a glimpse.
Storybook charm: The house is old, small and doesn't have a flat roof.
Cozy bedrooms: Not a single room could fit a full size queen, never mind a king bed!
Must see inside: Means the outside is more than ugly.