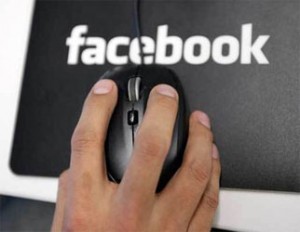 For weeks leading up to Facebook's blockbuster initial public offering (IPO), average Canadian investors have been told they won't be able to get in on the action.
The lion's share of the roughly 400 million shares up for grabs will go to institutional investors and to their clients with portfolios in the hundreds of thousands of dollars. But there are ways average Canadian investors can own a piece of the social media giant before it's expected to begin trading on the Nasdaq Friday starting at between $34 and $38 a share.
Here's how:
-Buy a Nasdaq-only publicly traded fund that has a piece of the IPO. You can buy into these funds just like you would buy any U.S. stock through your broker or online discount brokerage, said James Telfser, an associate portfolio manager at Caldwell Investment Management in Toronto.
Firsthand Technology Value Fund (SVVC) for instance owns 600,000 pre-IPO class B Facebook shares. GSV Capital (GSVC) bought 225,000 shares at an average price of $29.28 in the middle of last year. Hercules Technology Growth Capital (HTGC) also lists pre-IPO Facebook stock as a holding.
Telfser cautioned that these funds have been fairly volatile leading up to the IPO and that he has not looked into the funds to see what else they specifically hold.
"But if you have a bullish feel on Facebook when it IPOs, there is a good chance these will participate," he said.
-Buy a token share through an online service such as GiveAShare.com. The company, which sells single shares of consumer brands including Disney and Playboy, is selling Facebook shares at market price plus a $39 fee complete with a paper stock certificate.
"It's more than a novelty than anything," said Telfser. "If you wanted to make the smart investment, you'd be better off going through a broker or discount brokerage."
Or you could just wait
Facebook shares are expected to be extremely "liquid" on opening day as tons of shares trade hands, Telfser said.
The price you'll pay for the shares is a different story. Although the shares are expected to hit the market at between $34 and $38, they are expected to jump considerably.
"If you want to get in for a short-term trade there may be money there, I've never seen an IPO this hot before and it could come back to earth very quickly."
But Telfser is skeptical of the so-called "glamour stock."
Facebook is currently valued at 80-to-90-times earnings.
"You're growth has to be pretty strong going forward to justify that kind of multiple. And we just don't know if that kind of revenue growth is possible," he said. If Facebook misses expectations, the share price could take a big hit.
"We're suggesting that you sit on the sidelines a bit, let this thing blow over even if you miss the initial pop in the share price."
The good news is even investors who take a wait-and-see approach are likely to benefit from the Facebook IPO, especially those with exposure of big tech firms.
Confidence in Facebook could bode well for other market players such as Google, Amazon, LinkedIn and Zynga, which makes highly profitable games for Facebook.
"I think it's going to have a positive effect on technology stocks right out of the gate," Telfser said.
An ETF tracking the tech sector (iShares has a few) may be a great way to dabble in Facebook without putting all your eggs in one basket, Telfser said. "The risk here is that you have to like Apple, which is a huge component of these ETFs now."
Test your knowledge and take the Canadian Business Facebook IPO quiz.