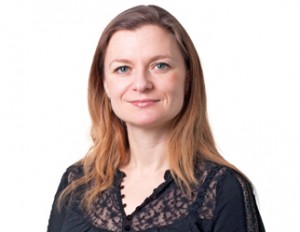 There was quite a bit of outcry over my last blog post, There's not going to be a housing crash. I'm here to clarify a few points.
First: I am a licensed Realtor. We state this upfront in my bio. There's no hiding this fact, as we, at MoneySense, believe it's very important to address potential conflicts of interest. But the fact that I hold a real estate license and write/blog about housing does not inherently produce a conflict of interest.
In the past, I have candidly written articles and blogs on ways to save money on real estate, as well as problems inherent with the profession—often angering real estate agents in the process.
Here's a sampling:
Find the Perfect Real Estate Agent
Perfect Home and Still No Offer
RBC, erosion of housing affordability
As such, I do not believe my decision to become educated about real estate prevents me from objectively writing about the industry, the profession, or on real estate as an investment product.
To clarify, I was compelled to become a licensed Realtor in order to complete my two years of articling—the "on-the-job" educational component for the profession. Hence, I am a licensed Realtor through a Century 21 office. I believe this part of my training makes me a stronger writer and advocate for the MoneySense philosophy.  (I would also like to clarify: my Realtor education did not take four weeks as one reader has suggested. I know my family certainly wishes it had!)
The fact that I've been a journalist for almost 15 years and a financial journalist for more than a third of that time, means that my primary job is to provide advice that is best for our readers. I chose real estate because it's an area I am passionate about and an area where I believe our readers can learn to save money and derive value. I believe I have done a part in that—both as a blogger, columnist and writer, but also as the magazine's behind the scenes expert (fielding question after question from other writers and pointing them to sources that will provide key information to our readers).
As my former editor once said, "We at MoneySense should never offer advice we wouldn't give our own mothers." As a real estate investor, I definitely eat my own cooking.
Now, as for TD's research report. Does it have the potential for bias? Of course. TD is a big player in the mortgage market. But unless you believe the housing market will experience a crash similar to the U.S. housing and credit crunch in 2007/2008—and I don't—then the debt currently held by TD will not be impacted by a correction in housing prices. For that reason (and because economists are sensitive to being wrong…which happens often) I don't believe TD, or Scotiabank for that matter, has inherently tainted their research.  For that reason, alone, the report was worth mentioning.
But there are other reasons. In the last five years we've been inundated with reports and declarations from international economists, organizations and media outlets that have crunched their own numbers and predicted massive upheaval in the Canadian housing market.
Personally, I believe these reports—often with a 20% to 25% decline in housing prices across the country—are inflated. Housing is a regional market indicator and large-scale predication of doom and gloom have done little more than fuel paranoia and, ironically, induced inflated sales. I think reporting on more moderate housing correction predictions and the reality of housing appreciation helps homeowners and investors understand that there's no reason to panic—and thus no reason to temporarily inflate sales, which keeps housing prices artificially high.
The fact is my blog is a catch-all for anything homeowner related (hence the blog title Home Owner). My intent is not to re-crunch the numbers (for a great blog on stats see: www.economicanalyst.ca), but to provide information on how to make smarter financial decisions when it comes to homeowner issues. If that means highlighting a report that offered something other than the "sky-is-falling" housing crash predictions we've read as of late then so be it. And I'm not the only one. MoneySense Senior Editor, David Hodges, wrote an excellent and unbiased piece on the lack of a housing bubble (much in the same tone as my blog, might I add). To read this excellent piece go to: No Bubble, No Trouble.