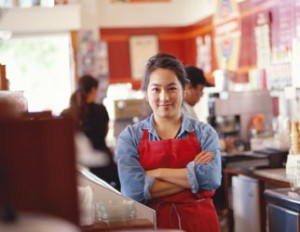 It's easy to burn through paycheques from a summer job when the weather is good and the sales are even better. But for most students, money earned during the summer has to last well into the school year when earning potential drops dramatically. Luckily, there are ways to stretch each dollar.
Mike Henry, Scotiabank senior vice president and head of retail payments, deposits and lending, says creating a budget is key.
"Try and get a feel for how much money is going to come in over the summer and through the year—from gifts, from bursaries, from scholarships—and everything that's going to go out."
Try printing out this student budget worksheet by the Financial Consumer Agency of Canada.
Beyond having a plan and sticking to it, "there are other things you can do to stretch a buck for sure," Henry said.
Pick your plastic. All you need is one good, low-fee credit card. If that card offers cash-back on a portion of your spending or rewards for things you actually use, that's a bonus. Pick the best card for you with MoneySense's credit card selector tool.
"Use your credit card within your budget and make sure you pay it off each month," Henry said, adding that credit cards are a great way to have some convenience, earn rewards and build a good credit history.
Scrutinize your fees. As a student, you're entitled to low-cost accounts with unlimited debit transactions at most banks. Get one of these while you can. (You'll miss it once it's gone).