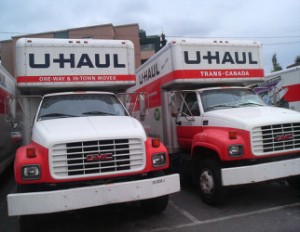 Moving away from home for the first time can be both exhilarating and downright scary. If you're thinking, "Gotta get out, gotta get out," you may be tempted to grab whatever you can get. If you're thinking, "OMG how am I ever going to do this?" you're hesitation could let some good opportunities slip by.
Renting is the first choice for most of the newly independent. Make sure you understand the Landlord and Tenant Act so you know your rights. My daughter was surprised to find that a "security deposit" isn't legal in Ontario. She was asked for, and gave, one. But now she knows she can apply to have her landlord refund it.
After cost–you know what you can comfortably afford, right?–location is the number one criteria for how you'll choose where to live. Will you want to be near to work? Will you need to be close to transit? If you have a car, what will it cost to park? Where's the closest grocery store?
Once you've narrowed down your location choices, make sure you know what to expect. Visit the location a couple of times at different times of the day so you can hear how noisy it is when you're trying to sleep. Trains, planes and automobiles mean not opening your windows in the spring, summer and fall when you'd love the fresh air and cool breezes.
Safety has to be top of your list. Will you feel safe coming home at night? If not, you'll have to decide if you're going to work "taxi" into your budget.
Don't be so quick to jump at a great location and what appears to be a terrific apartment that you don't look hard for the flaws. Do all the appliances work? Turn on the taps, look at the drains, look under the cupboards at the plumbing; do you see any signs of leaks? Are there laundry facilities or are you going to have to haul your skivvies out for a date? Where's the closest laundromat? Do you see any signs of pests, like mousetraps in cupboards? My daughter's first rental came with bats. She got bitten and had to take several very painful shots to ensure she didn't end up with rabies.
Ultimately, you'll want to get the best bang for your buck. If utilities aren't included in the rent, you'll need to get an estimate of what they are, and you'll need to budget for the hook-up costs of establishing a new account.
Don't forget tenant's insurance, which is relatively inexpensive, and will cover you for theft, fire and liability, should you ever be held responsible for damage to someone else's property or for injury.