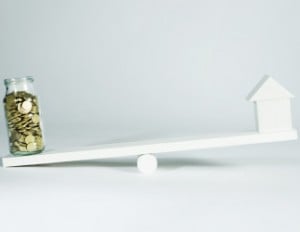 Despite continuing predictions of a real estate crash in Canada, I still maintain that real estate is a good investment. One of the greatest benefits to real estate investing is that it's probably one of the more accessible ways to invest using borrowed money.
Now, before you launch into the dangers of debt I want to point out that debt, in itself, is not inherently bad. While consumer debt—loans to pay for a car, a vacation, most home renovations, or other consumables—is a blight on a person's potential net worth, it's not in the same category as asset-backed debt. Asset-backed debt—loans secured by a potentially appreciating asset, such as real property, an RRSP, or a stock portfolio—can be a great way to use leverage to increase a person's net worth. The caveats for leveraged investing include:
You must earn more than you're charged for borrowing to make the investment;
The decision to use leverage to invest must be part of an overall investment strategy (and not an ad hoc decision based on "a good tip");
Any interest rate increase on the borrowed money cannot significantly impact a person's ability to pay off the debt, or they may be forced to liquidate the asset at unfavourable rate/prices.
I'm not the only one who believes this to be the case. Financial educator, author and industry consultant, Talbot Stevens, believes real estate can be a wise investment under the right circumstances. In an interview with Stevens in late 2011, he stated: "Real estate investing is like a mini-business that doesn't have a lot of complexity to it. For the average person, real estate can be a good strategy." His comments were in relation to the smart use of leveraged investing to increase your overall net worth. By strategically using leverage to invest in appreciating assets a person could essentially buy more net worth.
At this point, however, it's worth mentioning that while borrowing to buy an asset can magnify your gains, it can also dramatically accentuate your losses.
To understand how this works consider what happens if you put 10% down on a property worth $300,000. Your original investment is $30,000. If the house goes up in value by $60,000 and you sell, you'll make a $30,000 profit (before interest, taxes and expenses). Even though the house went up in value by only 20%, your return on investment is 100%—that's how leveraging works.
But what if the same $300,000 house drops in value by $60,000, and you sell. You won't get any of your initial $30,000 deposit back and, worse, you'll now owe $30,000 to the bank to pay off what you're short on in the mortgage. While the investment only declined by 20%, you ended up in the red by 100%. Because of leverage you lost more than you initially invested.
All this is great to know, but the real question is what should a homebuyer or real estate investor do now, when there are predictions of a housing crash, at worst, or stagnant appreciation, at best.
One way investors can avoid these problems is to focus on cash-flow positive properties. That means the income you get from renting out the property covers all your expenses, including the mortgage, taxes, insurance, maintenance, repairs and a contingency fund. That way your property will be making money for you whether house prices go up or down—so hopefully, you'll never be forced to sell in a down market.