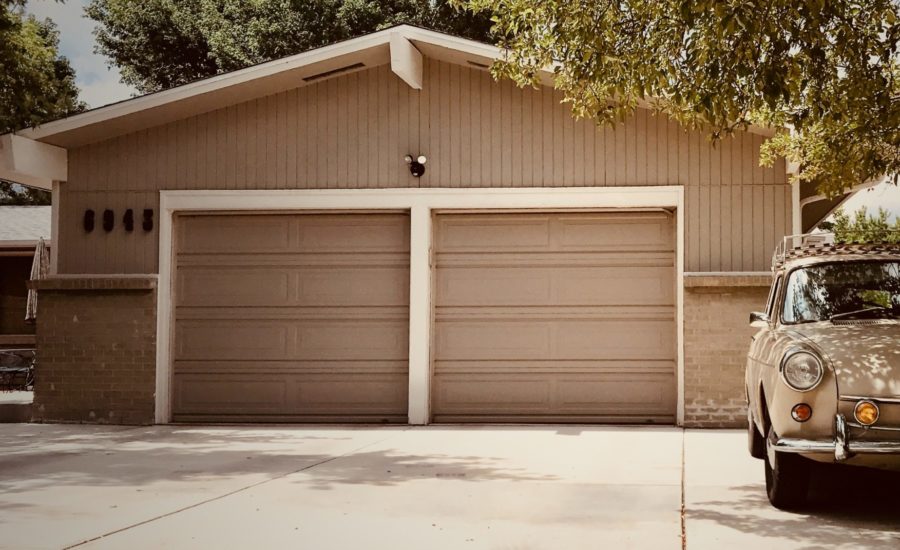 On April 8, 2020, the Insurance Bureau of Canada released the following statement:
To help Canadians cope with the financial impact of COVID-19, the Insurance Bureau of Canada (IBC) member companies are offering substantial consumer relief measures. For consumers whose driving habits have changed significantly, IBC member companies are offering reductions in auto insurance premiums to reflect this reduced risk. IBC expects this could result in $600 million in savings to consumers. The reductions will continue for the next 90 days.
Additionally, insurers have supported Canadians and businesses who are most adversely affected by honouring requests to defer auto insurance premiums. Thousands of Canadians have had their premiums deferred.
The Insurance Bureau's grand general statement, and the imprecise media reporting that followed, contributed to confusion among Canadian drivers. Yes, $600-million is a whole lot of money, but it has to be divided among more than 20 million personal use vehicles registered in Canada, for a rough average of $30 per vehicle. And bear in mind that the promised savings on premiums is based on the predicted one- to three-month duration of physical distancing and home confinement—for the remaining nine months, your insurance premium runs at your regular, higher rate.
Let's take a closer look at the real-world impact of the promised auto insurance premium reductions with the help of Debbie Arnold, a registered insurance broker and Group Business Development Manager with Sound Insurance, whom I consult regularly for this column. Debbie explained that automobile and property insurance carriers are responding to the pandemic crisis in differing ways. Most insurers will do the following:
Defer monthly payments for one month. The missed payment will be spread over the remaining payments on the term of the policy.
Remove or "suspend" coverage on a vehicle you are not using anymore. If there is only one vehicle on the policy, Ontario insurers can "suspend" coverage by way of an OPCF 16, which will leave comprehensive coverage in force in the event of a loss if the vehicle is not being operated. Removing all but comprehensive coverage (protection in case of fire, theft, vandalism, or anything that is not a collision) is only available when there is another vehicle on the policy. The policyholder must advise the carrier/agent/broker to re-activate coverage when driving habits return to normal. The media reported that this kind of change could result in savings of up to 75% off regular premiums.
Amend the use of the vehicle to pleasure only and reduce the annual mileage for a premium credit if the vehicle was originally covered for commuting or used for business. The media reported that this kind of change could result in savings of up to 15% off regular premiums. However, if the vehicle was already rated for pleasure driving only, no savings will result.
Ways to reduce your auto insurance bill during COVID-19
Changes in your driving profile and requests for payment relief must be communicated to your agent or broker for a calculation of the premium reduction, which will vary by company and insurance policy. Savings are less likely for retirees whose vehicle coverage is already rated for pleasure use, as most likely they are continuing to use their vehicles to shop for groceries and medications. They can't "suspend" coverage, because their vehicle is still in use, so no reduction is forthcoming.
Here's a summary of programs from some major insurance carriers in the Ontario market, taken from information prepared by Debbie Arnold.
Allstate/Pembridge/Pafco

Effective April 8, 2020: a 25% one-time rebate on one month's premium.
Payment deferrals upon request
Extension of coverage for volunteer food, medicine or grocery delivery
Suspension of coverage on leased/financed vehicles allowed with confirming letter from lessor or lienholder

Aviva/Aviva Traders

Payment deferrals upon request
"Suspension" of coverage via OPCF 16 described above
Cancellations of coverage for non-payment have been suspended
Extension of coverage for volunteer food, medicine or grocery delivery

CAA

10% rate reduction on all automobile and home renewals, date to be determined
Pay-as-you-go option (restrictions apply)

Economical

Payment deferrals upon request
NSF fees waived
Extension of coverage for volunteer food, medicine or grocery delivery
Suspension of coverage allowed

Gore Mutual

Effective April 9, 2020, clients receive a one-time rebate equivalent to 20% of 3 months' premium, paid by a cheque from the insurance company
Suspension of NSF fees and cancellations for non-payment to April 30

Intact/Novex

Payment deferrals allowed for 30 days
NSF and reinstatement fees waived
Extension of coverage for volunteer food, medicine or grocery delivery
Changes to vehicle use for 3 months may generate up to 15% savings
Suspension of coverage may  generate up to 75% savings

Royal & Sun Alliance

NSF fees waived
Extension of coverage for volunteer food, medicine or grocery delivery

Travellers

Effective April 22, 2020, clients receive a one-time rebate of 25% on one month's auto insurance premium
Cancellations for non-payment and non-renewals suspended until May 15, 2020

Wawanesa

NSF fees waived until May 25, 2020
Payment deferrals available on a case-by-case basis
If you want to benefit from a premium reduction, the onus is on you, the insured, to figure out how it's done. A few companies offer it automatically, sometimes by cheque mailed to policyholders, but most require you to contact your insurance broker or agent. Check their website first to determine if an online portal is available to simplify the process. By way of example, Desjardins Insurance (which has acquired State Farm) asks its auto policyholders to complete an online form available on its COVID-19 webpage by May 31, 2020. You will need your auto insurance policy number handy for the application. The application opens the door for a three-month reduction in the cost of insurance—but it's unlikely to be 75% off, as some media have reported, unless you've stopped using one of two or more vehicles on your policy.
Could COVID-19 distancing measures result in cheaper premiums?
Debbie explained that although insurers have seen a reduction in claims during this period of physical distancing (makes sense, given that people are driving a whole lot less), the savings in payouts are offsetting prior losses. Prior to the shutdown, insurers in Ontario were paying anywhere from $1.05 to $1.21 for every premium dollar received, and the situation in several other provinces was similar. Reduction of vehicle use because of public health measures taken during the pandemic will improve those results and encourage insurers to re-examine rates, but it will take some time before savings trickle down to consumers. However, most insurers have put a freeze on rate increases for the time being.