Ensuring your home's security and adaptability at the touch of a button is the type of convenience that once fuelled Sci-Fi stories? These days, however, there's more reality than fantasy when it comes to the connected home. Known as a smart home, an app-controlled home is now more accessible than ever. While some of these technologies still come with hefty price tags, there are options that can add ease, comfort and safety to your home without a budget-busting price tag.
To help you decide, I've listed a few of the mass-market, consumer options that are already available. In this post, we'll examine connected bedroom options as well all-inclusive or multi-purpose solutions. For kitchen gadgets, check out my prior post.
---
The Smart Bedroom
---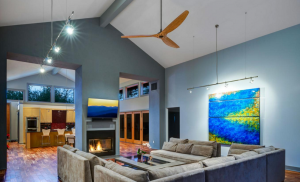 Do you need a well-regulated temperature in your bedroom in order to sleep well? Consider investing in Haiku ceiling fan with SenseME technology. These fans turn on and off automatically as you enter and leave a room and the fan will also adjust it's own spinning speed depending on the room's temperature. Better yet, the fan will learn and adapt to your preferences and tailor the fan speed according to your comfort levels.
---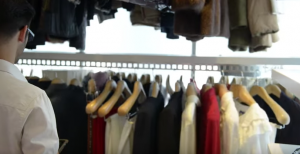 For those that dream of walk-in closets, consider Dynamic Closet's automated system. Inspired by the dry cleaner rack system, these closets are controlled through your smart phone, although a single shelf will set you back US$10,000.
---
Want more control over your heating and air conditioning bill? Better yet, do you want more control over each room's climate? Consider installing the Nexia Home Intelligence system, which lets you remotely manage your home's energy use, security, lights and shades from a computer or smart phone. Carrier furnace and AC also offers the Performance series that will allow you to pre-program temperature and humidity and can be used with dual fuel heating systems. 
---
If a new, programmable furnace is out-of-the-budget consider a smartphone controlled thermostat, such as the Nest, Lyric, or the Lennox icomfort WiFi thermostat (although, this is not compatible for home heated with radiant heat). You may also want to check out the voice activated thermostat from Honeywell—priced at US$300, it received a thumbs up from Consumer Reports.
---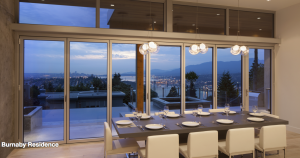 While not totally common, there are those of us that just hate blinds or curtains. However, in urban environments a bit of privacy from window coverings is almost essential. To get around this consider the NanaWall folding doors, which comes with dynamic glass that changes tints on demand to reduce glare, heat loss or gain and, of course, eliminates the need for blinds or window treatments. Or you can opt for the Simpson Door Company's electric glass, which goes from clear to opaque with a flip of a switch (and at a price tag that starts at $2,000). 
---
The Smart Yard
---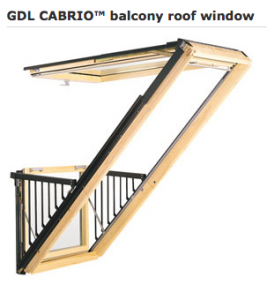 What about the urbanites that want balcony or outdoor space, but don't have the room? Consider the Velux GDL Cabrio balcony system that converts from a roof skylight into an instant balcony for one.
---
For parents who want to give their kids the ultimate driveway basketball experience, but hate the look of a freestanding hoop, consider the Auto-Hoop: a basketball hoop that automatically retracts into the side of your garage with a press of a button (starts at US$1950). 
Read more from Romana King at Home Owner on Facebook »