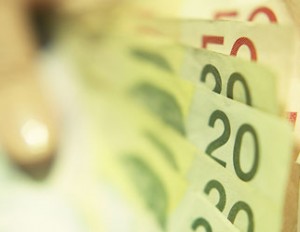 Getting a mortgage pre-approval and budgeting your monthly payment are top-of-mind when you go house-hunting. But there are other costs you need to save for when you're buying a home.
Since you will have to reimburse the seller for things like property taxes and utility bills, you better save some money for adjustment costs. Plan to save $500-$1,000.
You'll need a lawyer to review the terms of the offer, deal with the mortgage, do a title search, register a new title and get the documents needed to calculate the adjustment costs. Plan to save $1,500 – $2,500 for legal fees.
A home inspection report is a must-have. It will outline costs of repairs or replacements where needed as well as comment on the condition of the property, which will speak to how well the home has been maintained. Plan to save: $300 – $500.
Some lenders make you pay to have the property appraised. Plan to save $150 – $250. Some make you pay for a property survey, too. Plan to save $1,000 – $2,000.
Unless you live in Alberta, Saskatchewan, or rural Nova Scotia, you'll have to pay Land Transfer Tax: Use this Royal Lepage calculator to estimate how much you should plan to save.
Buying a new home or one that's been extensively renovated? You'll have to pay GST/HST where applicable. Get an agent to estimate the taxes for you ahead of time so you know how much you'll need.
Title insurance is very big in the U.S, but relatively new in Canada. If you're thinking of buying title insurance, plan to save $150 – $500, depending on the value of the home you're planning to purchase.
Service charges apply for hooking up utilities like hydro and phone. Plan to save $200 to cover these fees.
Be prepared for an interest adjustment. If you close on May 10, the interest adjustment date would be from May 10 to the day when your first full mortgage payment is due. Plan to save about half a mortgage payment.
Your lender will insist that you have enough home insurance to cover the total amount of the mortgage. No mortgage? You can go with covering just the building(s). Plan to save at least the first month's insurance premium of about $100.