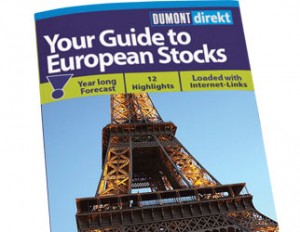 With debt and political turmoil crippling the European markets, you may be wondering if you should sell off your European stocks—fast. However, there may still be some gains to be made in Europe if you know how to play defence, says Paul Musson, one of the few fund managers currently making a profit in Europe.
Musson's Mackenzie Ivy European Class Series A mutual fund is up 4.7% year-to-date (as of Nov. 7), almost 10 percentage points better than the benchmark MSCI Europe index in Canadian dollars, according to Morningstar. His strategy? Musson and co-manager Matt Moody look for companies with good competitive advantages, strong balance sheets, lots of free cash flow and reasonable valuations. About half have no debt.
Many are multinationals that benefit from better growth prospects beyond Europe. The fund has little exposure to banks, or companies located in the distressed European countries known as the PIIGS (Portugal, Ireland, Italy, Greece and Spain).
Musson's fund has invested in such companies as Hennes & Mauritz AB (H&M), a Swedish-based global clothing retailer with a reputation for low-priced fashion; William Morrison Supermarkets PLC, a U.K. food retailer known for creating market-like retail environments with reasonable prices; and Unilever NV, a Netherlands-based multinational with more than half its sales in emerging markets.
While Musson wants to remind investors that there are no guarantees when buying stocks, he does believe there are still some good opportunities among the less cyclical European equities, mainly in consumer products and health care. "As long as you're careful, you have a long-term view and you know how to value a business, hopefully you'll do well."
However, Musson believes prices of many cyclical European stocks are overvalued, as they don't fully reflect weak economic prospects yet. As a result, 16% of his fund is currently in cash. Musson has his eye on a number of top quality industrial stocks which he hopes to buy, "but only when we feel the price is right."