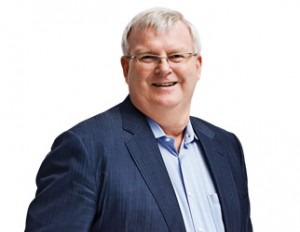 Don't be fooled: a million dollars is still a lot of money. It's certainly enough to retire on, assuming you live a modest lifestyle. But what if you're only 40 and sold your business for a sizeable profit? Or perhaps you took advantage of the hot Vancouver real estate market to downgrade from your $3 million Shaughnessy home to a $2 million Coal Harbour house? Of course, the sensible option is to invest in a well-diversified, balanced portfolio based on your age and risk tolerance. But sitting on a million, with no pressure to start a retirement fund, allows you to focus on doubling your windfall. To maximize your returns consider the following investment options.
Beyond stocks and bonds
In this volatile, low-interest-rate market, where should high net worth investors put their money? "Many people have a sour taste in their mouth from 2008, which is why so much money is sitting on the sidelines," says David Lloyd of Newport Partners. Savvy investors look not only to grow their money, but to make it double faster.
The first thing to do is make sure you're not overinvested in the Canadian market, says Tom Bradley, president of Steadyhand, a no-load mutual fund company. "Over the last 10 years, Canadian stocks have been the star but this is changing." Instead, invest more in U.S. or international equities. And don't bother with government bonds. Interest rates are poised to rise so it's time to get "a little more creative in the non-equity investing category," says Lloyd. Alternatives include private equity funds, mortgage investment corporations (MICs), infrastructure funds and public-private partnerships. These options have maturity dates and time horizons of 10 or more years, explains Lloyd.
If you want an option that's not correlated with financial markets, consider becoming an angel investor. As an accredited investor with at least $1 million in investable assets, you can invest directly in a business. This is what former Scotia Capital veteran Gerard Buckley did after retiring in 2008. "I take the prudent portfolio management approach," he says. Buckley eliminates the concepts he doesn't think are viable, sticks to businesses he knows and thoroughly investigates a company's fundamentals. He risks only up to 10% of his money in start-ups, leaving 90% in a balanced equity/bond portfolio. "Angel investing is patient capital," says Buckley. "There's no liquidity. If you don't like the investment there's no one to sell it to. But there are significant rewards if it does succeed." For example, says Buckley, if you invested in seven businesses you could expect three to fail, two may break even, one might provide a modest return, and hopefully one will return ten to fifteen times your investment over a period of five to eight years.
Create your own startup
Robert Bakker is a born risk taker. In 30 years he has built and sold 21 successful start-up companies. Now, the South African-born entrepreneur (Bakker is not his real name) is looking for a 300% return over the next five years. His plan? Invest $1 million in yet another business.
"Bankers and financial planners think I'm crazy. They say I take on too much risk," says Bakker. But he doesn't see it that way. "I've already done it. I have the experience and I've made more money building businesses than investing in the stock market."
This is a common sentiment among successful entrepreneurs. Those who've made money in their businesses will often reinvest the gains in other private enterprises. "It's familiar to them," says David Lloyd at Newport Partners. Despite all the expertise, says Lloyd, the results on this kind of investment are mixed. To be successful, you need to know when to spot opportunities and when to take risks.
Bakker knows this. "Just because I've built and sold 21 successful businesses doesn't mean the 22nd won't fail. But I have more control over my money this way."
Reward yourself
Buying a lake-front property in Muskoka, Ont., starts at $1 million, but the joy of entertaining the whole family is priceless. The ultimate in privacy is your own private island but be prepared to factor in expenses like transportation or hydro.