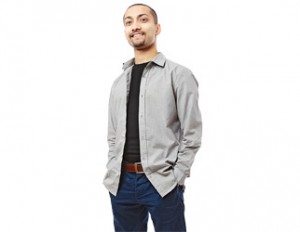 Wouldn't it be great if there were a seed you could plant to double your money? Well, there is. Whether you start with $1,000, $10,000, $100,000 or a cool $1 million, many strategies let you grow your money quickly. Just follow the Rule of 72. Divide 72 by your investment's expected annual return—6%, 8%, 10% or more—to discover how many years you'll need to double your money. So if you get an annual return of 10% on your investments, you'll double your money in seven short years. But just as important are strategies that improve the quality of your life. They may not beef up your bank account right away but they can pay off in spades in other key areas down the road. Interested? Read on as MoneySense shows you how.
What to do with $1,000
At some time or another, we're all bound to get a tidy $1,000 windfall. It will likely come in the form of a tax refund cheque, a stock dividend payment, money from the sale of a used car or perhaps even a hefty birthday gift from Grandma. But wherever it comes from, make no mistake, $1,000 can get you well on your way to improving not only your finances but also your career path, family life and personal growth. We'll show you how.
Pay down your debt
Heather Rennalls, a 49-year-old social services provider in Woodstock, Ont., knows exactly what she'll do when she gets her $1,000 tax refund. "I'll pay down my debt," says Rennalls, who owes $3,400 on a line of credit and $22,244 in mortgage debt. Her goal is to pay these off in 18 months so she'll be debt-free by 51. "I have other goals but to reach these, I have to focus first on paying off debt. That will allow me to make a career change and start focusing on retirement planning in earnest. Short-term pain for long-term gain."
She's right. Debt limits options so eliminating it should be a No. 1 priority—ahead of saving, investing or buying a new car. It's also a simple way to double your money. Say you have $1,200 of debt on a credit card charging 19% in interest. If you pay only the minimum monthly payment, it will take 11 years and 6 months to pay it all off. Total interest is a hefty $1,113—almost what you had on your card to start with. But take that $1,000 and pay down your credit-card debt now and the debt could be totally paid off in three months, saving over $1,000 in interest. In one fell swoop you've doubled your money.
The same concept also works for your mortgage. A $180,000 mortgage at a fixed rate of 5% with monthly payments of $1,052 takes 25 years to pay off. Total interest would be a whopping $135,675. Apply your $1,000 tax refund to your mortgage each year and the interest saved over the total mortgage term would be $20,755, and you'd be mortgage free three years sooner. Every dollar put towards the mortgage is almost doubled by saving interest over the mortgage's life. "You should minimize your debts at all times but certainly be out of debt—including mortgage debt—by age 60," says Alfred Feth, a fee-only adviser in Waterloo, Ont. "It makes the money decisions in your life so much easier."
Toronto-based financial coach Avraham Byers recommends keeping a daily spending journal. "If you spend more than you make, nip it in the bud." Focus on a few spending goals at a time—stop eating out or limit dry-cleaning bills. "Once your budget balances, you've found the sweet spot," he says. Tackle the high-interest-rate debt first, consolidate debts to a lower-interest rate, or cut up your credit cards if you can't pay off total balances each month. "Set a date when you want to be debt-free," says money coach and author Sheila Walkington. "Once set, you'll be surprised how creative you can be at achieving this—saving you thousands in needless interest payments."
Invest in a TFSA