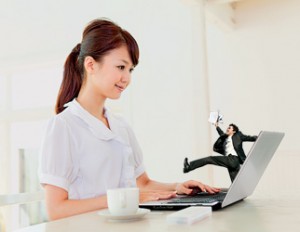 Have you checked your financial adviser's credentials lately? And when, exactly, was the last time he or she upgraded their knowledge and skills? These questions are behind a new initiative to help standardize and regulate the financial adviser profession.
Currently, anyone can set up shop as an adviser, explains Greg Pollock, president of and CEO of Advocis (The Financial Advisors Association of Canada), regardless of their training, education or expertise. That doesn't mean the person is qualified or even up to speed on investment products or evolving portfolio strategies.
When you regulate products and not the profession that puts investors at risk, says Pollock.
Part of the dilemma is that, like lawyers, there is no federal regulator to oversea the accreditation of the financial adviser profession. "Different rules exist for different types of advisers in different parts of the country," explains Pollock. "And this leads to confusion."
He adds: "When we dig a little into the background of some fraudsters and criminals we realize that they had no business calling themselves an adviser."
Advocis is proposing a solution. At a minimum, the proposal ensures that anyone who uses the term financial adviser must be a member of a professional association, meet continuing educational requirements and adhere to their association's code of conduct.
At present provincial regulators who have discussed the idea with Advocis have agreed, in principal, to the proposed solution. "Right now we are in negotiations and discussions with the regulators," says Pollock. "But these changes won't happen overnight."
A few regulators mentioned that they'd like to see something formal in place by 2014, but, says Pollock, "that's ambitious."
Still, Pollock urges any Canadian who is concerned about the lack of regulation within the field of financial planners to speak up. "We've set up a website where people can have their say."
If you are concerned go to: www.advocis.ca/raisethebar.