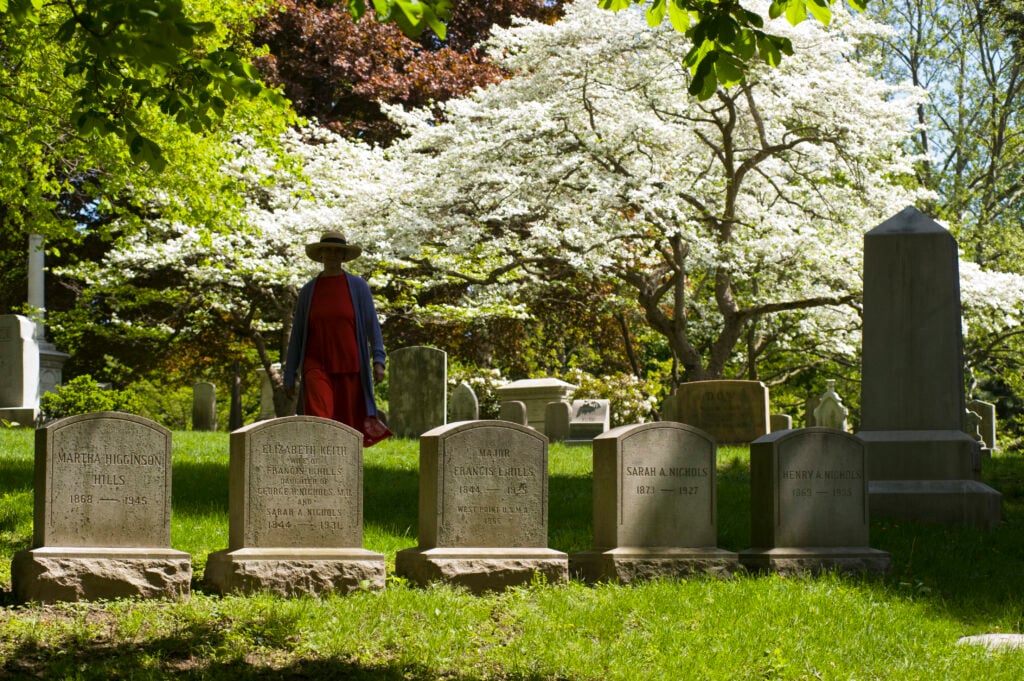 You're barely cold and in the ground, but the bills keep on coming. Between the fees for the funeral director's services, the cost of a casket and all the gravesite expenses, expect to shell out at least $10,000. So if you plan on leaving anything to your heirs, do them a favour and at least skip one of these cemeteries.
Mount Auburn Cemetery, Massachusetts
Premium plot price: $500,000
Founded in 1831 as America's first "rural cemetery," this former park is liberally littered with the graves of Boston's original social elite—Mayflower descendants and Harvard eggheads abound.
Forest Lawn Memorial Park, Los Angeles
Premium plot price: $825,000
Strangely enough, this star-studded cemetery was founded in 1906 as a not-for-profit graveyard. Speaking of strange, Michael Jackson is buried there.
Woodlawn Cemetery, The Bronx
Premium plot price: $1.5 million
Considered one of the most beautiful cemeteries in the world, this National Historic Landmark's permanent guests include the likes of baseball legend Babe Ruth. Even though the Curse of the Bambino was lifted in 2004, Red Sox fans still leave graveside offerings of pizzas and cheese Danishes.
Westwood Village Park Memorial, Los Angeles
Premium plot price: $4.6 million
Or at least that what's a crypt directly above Marilyn Monroe's cost on eBay in 2009 at this small but historic cemetery. Turns out the original owner bought it off Joe DiMaggio when the ballplayer was in the midst of his divorce from Monroe in 1954. Word has it he then told Joe: "You're outta here!"