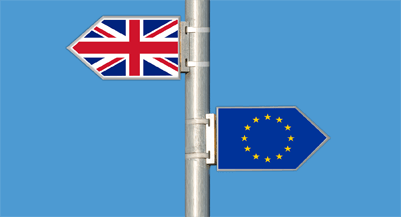 The European Union reckons that Britain's decision to leave the 28-country bloc could see up to 2.5% shaved off the country's economic output through next year.
In a preliminary assessment of the costs of so-called Brexit, the EU's top economy official said the increased uncertainty related to the decision to leave in the June 23 referendum will reduce Britain's GDP between 1% and 2.5% by 2017 compared with having remained.
Pierre Moscovici also said Monday that the GDP for the remaining 27 EU countries will be reduced by between 0.2% and 0.5% over the same period.
However, he insisted that these weren't official forecasts and could be changed "if we are capable of limiting uncertainty and delivering the proper policy response."
UK exit from EU won't affect EU-South Africa trade
French President Francois Hollande has assured his visiting South African counterpart Jacob Zuma that the British vote to leave the European Union won't affect economic relations between the EU and his country.
Speaking at the Elysee, Hollande said Monday that a British exit from the EU, or Brexit, "will have no impact" on the relations between the bloc and South Africa.
Hollande said that "on the contrary, we are going to strengthen our commercial relations" with South Africa.
He said the former British colony is a "key partner" to the EU.
Zuma, on a state visit to France, said that he and Hollande have committed to "strengthening co-operation on regional and global peace and security as well as global governance issues."
— The Associated Press