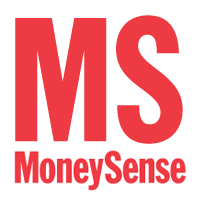 Toronto, March 9,  2012—Dianne de Fenoyl,  Editorial Director, Rogers Publishing Limited, today announced the appointment  of Jonathan Chevreau to the role of Editor at MoneySense magazine. His appointment is effective April 9.
In his new  role, Chevreau will be responsible for leading the MoneySense content team and broadening the vision of the magazine through  enhanced brand awareness and integration across multiple products and  platforms. He will also help further grow newsstand and subscription sales,  while building on the many successes MoneySense has enjoyed  recently, including being named Magazine of the Year in 2011 by the National  Magazine Awards.
"Jonathan is a  veteran personal finance communicator who has a proven talent for engaging  readers, and we are thrilled he is joining MoneySense," says de  Fenoyl.
One of Canada's most trusted voices in financial commentary,  Chevreau brings with him a wealth of experience in journalism and personal  finance. Most recently, he was the senior personal finance columnist for the  National Post, a role he held since 1996 (then the Financial  Post) and one for which he has won several awards.
"I look forward  to harnessing MoneySense's current momentum by helping solidify and  grow the magazine's tremendous base of readers," says Chevreau. "On a personal  level, I'm looking forward to the kinds of challenges working in this new  format will offer me—particularly because the team at MoneySense is  already doing such a terrific job injecting fun, credibility, information and  advice into every page."
Chevreau has authored or coauthored eight  financial books, including The Wealthy Boomer, Smart Funds and a  financial novel, Findependence Day: How to achieve financial independence  while you're still young enough to enjoy it. An avid blogger and tweeter,  Chevreau's Wealthy Boomer blog is one of the top sources of financial  commentary in the country.