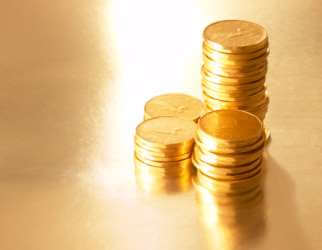 TORONTO – The Canadian dollar continued to lose ground Thursday against an American currency that strengthened on growing conviction the U.S. Federal Reserve will move to hike rates sooner rather than later.
The loonie shed 0.1 of a cent to 79.77 cents US, adding to a three-quarters of a cent slide on Wednesday after the Fed said at the end of its scheduled policy meeting that it would be patient in beginning to hike rates from near zero, where they have been since the 2008 financial collapse. At the same time, it pointed out a string of positives about the American economy, including that economic activity is expanding at a solid pace.
"The Fed leaves all doors open to hiking interest rates as early as June," said Camilla Sutton, Chief FX Strategist, Managing Director Scotiabank Global Banking and Markets.
"However the core theme is that the Fed is data dependent."
Oil prices were little changed after plunging almost $2 Wednesday in the wake of figures showing U.S. crude inventories still at 80-year highs. The March contract dipped two cents to us$44.43 a barrel.
Elsewhere on commodity markets, March copper fell four cents to US$2.44 a pound while February gold declined $19.10 to US$1,266.80 an ounce.
Traders looked to the release Friday of the latest economic growth data. Statistics Canada is expected to report that gross domestic product rose by 0.1 per cent during the month.
Fourth quarter U.S. GDP data will also be released on Friday.