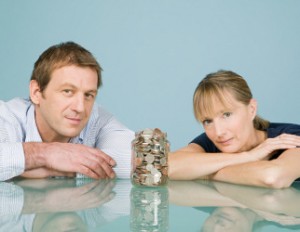 Canadians are feeling better about the economy this year compared to last but most (62%) are reluctant to change their current investing strategy amid fluctuating market conditions, a new Scotiabank study has found. Twenty-nine per cent have opted for safer investment categories as their preferred financial strategy for the rest of this year.
Meanwhile, PC Financial found an overwhelming majority of Canadians are managing to save for the future, though more than one-third reported both cutbacks in both spending and saving since the economic downturn of 2008. Though nine in 10 respondents said they have some sort of savings for the future, 72% also acknowledged that they have some sort of debt.
The New Year is a great time renegotiate your insurance policies. To get you ready, InsurEye has released 101 tips to save money on insurance. Here's one of my favourites: #32. Winter Tires: Having winter tires is important for driving safety during the winter, but can also help reduce your insurance premiums.