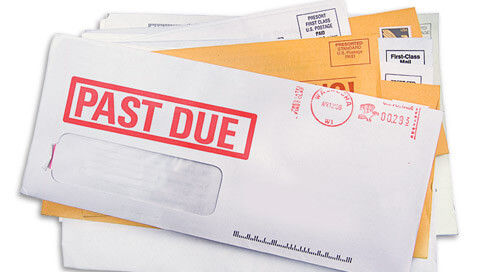 OTTAWA – Although the big telecom companies have agreed to exempt some customers from fees charged for paper invoices, the federal government says it's going to end the whole practice.
Industry Minister James Moore says the government will introduce legislation to end what is called pay-to-pay, that is charging people for a monthly bill on paper.
The telecom firms met under the auspices of the Canadian Radio-television and Telecommunication Commission on Thursday and agreed to exempt some people, including seniors, the disabled, military vet's and people without Internet access.
The CRTC said it wasn't enough and called for another round of discussions, but that seems to have been pre-empted by Moore's announcement.
The minister says the practice of charging for paper invoices is unfair.
He says Canadians expect lower prices and better service from the telecoms.
"That is why our government committed to ending this unfair practice and putting the interests of Canadian consumers first," he said in a statement.
The Thursday meeting included telecom giants Bell (TSX:BCE), Rogers (TSX:RCI.B) and Telus (TSX:T).
Billing practices and fees are a patchwork in the industry.
Cogeco (TSX:CCA, TSX:CGO), which supplies cable, Internet and phone service in Ontario and Quebec, has never adopted the practice, although it does encourage customers to go paperless.
MTS Allstream (TSX:MBT), SaskTel and Shaw Communications (TSX:SJR.B), also don't charge for paper invoices
Other companies, however, charge for paper bills — up to $6 per month in some cases — and both the fees and exemption policies vary widely.
Rogers, for instance, has been known to waive its $2 fee if customers object for various reasons.
The Public Interest Advocacy Centre has estimated consumers pay $734 million every year in fees to get bills on paper.
"We do not believe that Canadians should pay more to receive a paper copy of their telephone or wireless bill," Moore said.