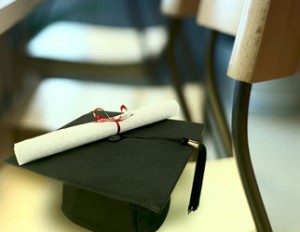 More than half of Canadian parents are turning to RESPs to help fund their children's education, according to BMO. Of the 48% of survey respondents who have not set up an account, 60% say they can't afford to contribute to one and 93% are not aware of the range of investment possibilities with the savings vehicle. But even parents who are having a tough time putting aside the extra cash can benefit by simply opening an RESP account. Remember the government will top up contributions made by family and friends at birthdays and other milestone celebrations. Pick up the September/October issue of MoneySense magazine on newsstands now for our complete guide to RESPs.
Good news for all you job seekers out there. More than 15% of employers surveyed by Manpower Inc. said they plan to add to their payrolls this year, while 75% plan to keep their staffing levels consistent. Job prospects are strongest in Western Canada due to the construction and mining sectors.
Your coffee maker, printer, DVD player and curling iron. They'll all sucking back power and money when left plugged in. Trim your electricity expenses with these tips from Financial Highway. Want to slash your monthly bills even further? These simple improvements will save you thousands on electricity, gas and water.
A New York judge tossed out a class-action lawsuit by investors who claimed that ProShares did not fully disclose risks associated with investing in their leveraged ETFs and that they could result in substantial losses if held for longer than one day. Read the full story here. Meanwhile, U.S. regulators are looking into whether leveraged ETFs have caused some of the market volatility over the past several months.