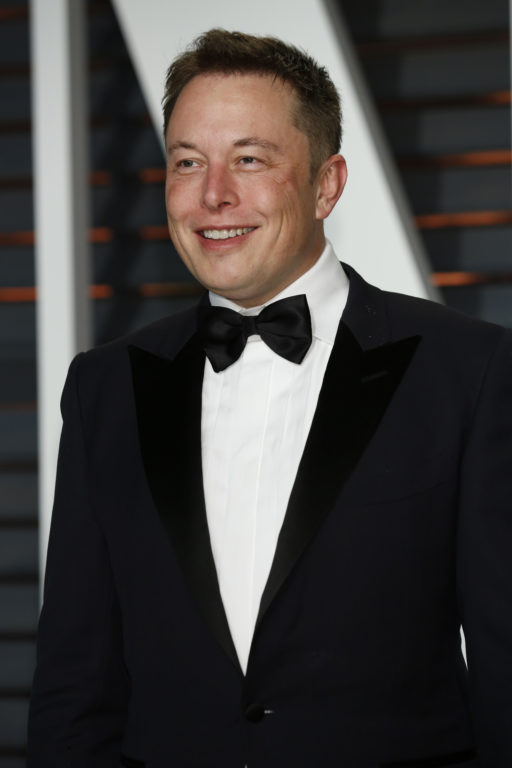 What on earth is happening to Tesla stock today? Tesla Inc., a publicly-traded company specializing in electric vehicles and battery storage, experienced a huge jump in stock price after CEO and chairman Elon Musk shocked investors with a string of tweets this afternoon on Twitter. He said he is considering taking the company private, in what would be one of the largest deals of its kind ever.
base64:::PGJsb2NrcXVvdGUgY2xhc3M9InR3aXR0ZXItdHdlZXQiIGRhdGEtd2lkdGg9IjUwMCIgZGF0YS1kbnQ9InRydWUiPjxwIGxhbmc9ImVuIiBkaXI9Imx0ciI+QW0gY29uc2lkZXJpbmcgdGFraW5nIFRlc2xhIHByaXZhdGUgYXQgJDQyMC4gRnVuZGluZyBzZWN1cmVkLjwvcD4mbWRhc2g7IEVsb24gTXVzayAoQGVsb25tdXNrKSA8YSBocmVmPSJodHRwczovL3R3aXR0ZXIuY29tL2Vsb25tdXNrL3N0YXR1cy8xMDI2ODcyNjUyMjkwMzc5Nzc2P3JlZl9zcmM9dHdzcmMlNUV0ZnciPkF1Z3VzdCA3LCAyMDE4PC9hPjwvYmxvY2txdW90ZT48c2NyaXB0IGFzeW5jIHNyYz0iaHR0cHM6Ly9wbGF0Zm9ybS50d2l0dGVyLmNvbS93aWRnZXRzLmpzIiBjaGFyc2V0PSJ1dGYtOCI+PC9zY3JpcHQ+
How did the trading action unfold?
Around 1:00 pm today, Musk issued a string of tweets about abandoning the company's public listing and taking the company private at $420 USD a share. At the time, Tesla shares were trading at about $360 per share and went as high as $371.15 before giving back gains later in the afternoon.
What did the tweets say?
After his initial tweet, he followed up several times when answering questions from users on the platform. Musk said he will ensure the prosperity of shareholders "in any scenario." One tweet went on to say:
base64:::PGJsb2NrcXVvdGUgY2xhc3M9InR3aXR0ZXItdHdlZXQiIGRhdGEtd2lkdGg9IjUwMCIgZGF0YS1kbnQ9InRydWUiPjxwIGxhbmc9ImVuIiBkaXI9Imx0ciI+U2hhcmVob2xkZXJzIGNvdWxkIGVpdGhlciB0byBzZWxsIGF0IDQyMCBvciBob2xkIHNoYXJlcyAmYW1wOyBnbyBwcml2YXRlPC9wPiZtZGFzaDsgRWxvbiBNdXNrIChAZWxvbm11c2spIDxhIGhyZWY9Imh0dHBzOi8vdHdpdHRlci5jb20vZWxvbm11c2svc3RhdHVzLzEwMjY4OTQyMjg1NDEwNzEzNjA/cmVmX3NyYz10d3NyYyU1RXRmdyI+QXVndXN0IDcsIDIwMTg8L2E+PC9ibG9ja3F1b3RlPjxzY3JpcHQgYXN5bmMgc3JjPSJodHRwczovL3BsYXRmb3JtLnR3aXR0ZXIuY29tL3dpZGdldHMuanMiIGNoYXJzZXQ9InV0Zi04Ij48L3NjcmlwdD4=
If Tesla went private, investors could keep their stakes in Tesla through a special fund, or sell their shares at $420 USD. He also said he does not currently have a controlling vote in the company and wouldn't expect a single shareholder to have one if the company were private. Musk also said he had no intention of selling his stake, and he said he would remain on as CEO.
base64:::PGJsb2NrcXVvdGUgY2xhc3M9InR3aXR0ZXItdHdlZXQiIGRhdGEtd2lkdGg9IjUwMCIgZGF0YS1kbnQ9InRydWUiPjxwIGxhbmc9ImVuIiBkaXI9Imx0ciI+SSBkb27igJl0IGhhdmUgYSBjb250cm9sbGluZyB2b3RlIG5vdyAmYW1wOyB3b3VsZG7igJl0IGV4cGVjdCBhbnkgc2hhcmVob2xkZXIgdG8gaGF2ZSBvbmUgaWYgd2UgZ28gcHJpdmF0ZS4gSSB3b27igJl0IGJlIHNlbGxpbmcgaW4gZWl0aGVyIHNjZW5hcmlvLjwvcD4mbWRhc2g7IEVsb24gTXVzayAoQGVsb25tdXNrKSA8YSBocmVmPSJodHRwczovL3R3aXR0ZXIuY29tL2Vsb25tdXNrL3N0YXR1cy8xMDI2ODg1ODgzNDgyMzY1OTUzP3JlZl9zcmM9dHdzcmMlNUV0ZnciPkF1Z3VzdCA3LCAyMDE4PC9hPjwvYmxvY2txdW90ZT48c2NyaXB0IGFzeW5jIHNyYz0iaHR0cHM6Ly9wbGF0Zm9ybS50d2l0dGVyLmNvbS93aWRnZXRzLmpzIiBjaGFyc2V0PSJ1dGYtOCI+PC9zY3JpcHQ+
Stock trading halted
Tesla shares were halted from trading at $367.25 USD per share shortly after 2:00 pm for more than an hour after Musk's tweets. When shares resumed trading at 3:45 pm, shares had soared more than 10 per cent and closed up 11 per cent on the day.
How does Saudi Arabia fit into all this?
Tesla shares were already trading higher today because of a report in the Financial Times of a new stake from the Saudi Arabia sovereign wealth fund. The report said that the Saudis had acquired a significant $2 billion to $3.2 billion stake in Tesla. The Times reported the Saudi's Public Investment Fund bought a three per cent to five per cent stake in the electric car maker.
Winners?
Tesla share owners…for now. A nice 10% bump up in the price, with the likelihood of more is a nice chunk of change.
Losers?
Short sellers. These are the traders betting on the price of Tesla shares going down. Estimates from Ihor Dusaniwsky of Predictive Analytics, say they lost more than US $800 million.
Was this legal?
Tesla's market price shifted so quickly today; multi millions of dollars were made and lost (by short-sellers), so it will be interesting to see what Securities and Exchange officials as well as government regulators have to say about today's happenings. There will likely be complaints from big traders and hedge fund managers.
The bottom line
Musk said, "a final decision has not yet been made" and the email with details behind the move was published on Tesla's corporate blog. The company declined to comment.
base64:::PGJsb2NrcXVvdGUgY2xhc3M9InR3aXR0ZXItdHdlZXQiIGRhdGEtd2lkdGg9IjUwMCIgZGF0YS1kbnQ9InRydWUiPjxwIGxhbmc9ImVuIiBkaXI9Imx0ciI+SW52ZXN0b3Igc3VwcG9ydCBpcyBjb25maXJtZWQuIE9ubHkgcmVhc29uIHdoeSB0aGlzIGlzIG5vdCBjZXJ0YWluIGlzIHRoYXQgaXTigJlzIGNvbnRpbmdlbnQgb24gYSBzaGFyZWhvbGRlciB2b3RlLiA8YSBocmVmPSJodHRwczovL3QuY28vYklINFRkNWZFRCI+aHR0cHM6Ly90LmNvL2JJSDRUZDVmRUQ8L2E+PC9wPiZtZGFzaDsgRWxvbiBNdXNrIChAZWxvbm11c2spIDxhIGhyZWY9Imh0dHBzOi8vdHdpdHRlci5jb20vZWxvbm11c2svc3RhdHVzLzEwMjY5MTQ5NDEwMDQwMDEyODA/cmVmX3NyYz10d3NyYyU1RXRmdyI+QXVndXN0IDcsIDIwMTg8L2E+PC9ibG9ja3F1b3RlPjxzY3JpcHQgYXN5bmMgc3JjPSJodHRwczovL3BsYXRmb3JtLnR3aXR0ZXIuY29tL3dpZGdldHMuanMiIGNoYXJzZXQ9InV0Zi04Ij48L3NjcmlwdD4=