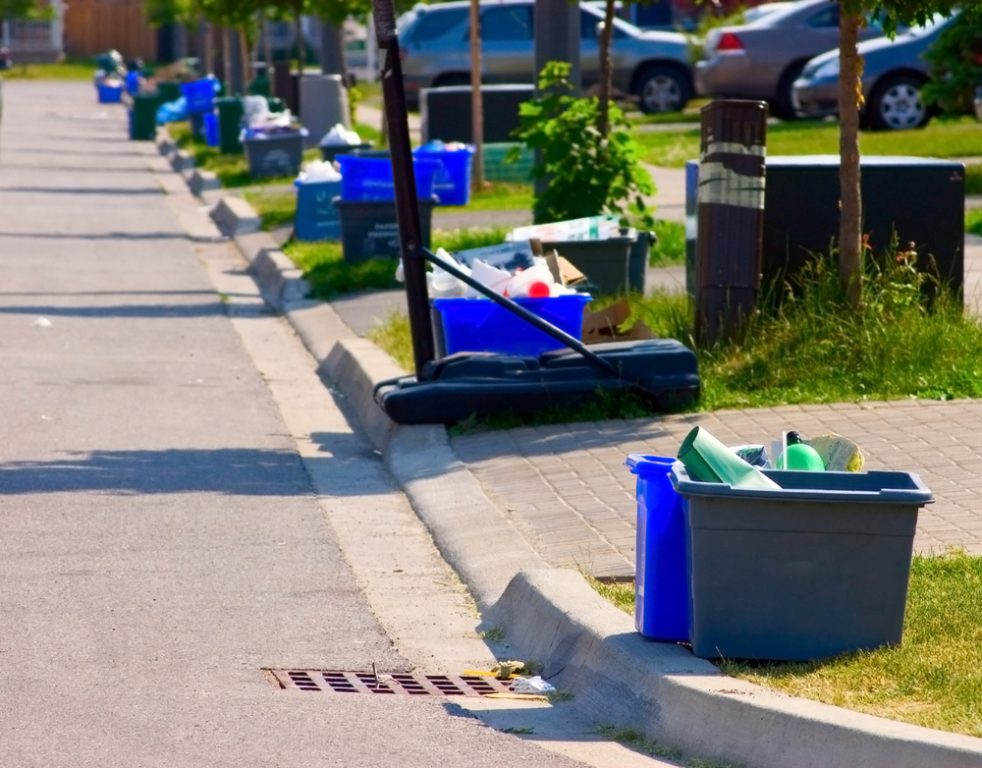 Each week, millions of anxious Canadians struggle with the same existential question: is it garbage or recycling day?  Remembering which colour of bin to put out is just a pain for most of us, but the Royal Bank of Canada sees it as a "pain point" they can use to their advantage, as a play on data collection that can turn you into a new or bigger customer.
Knowing they have a 50-per-cent chance of guessing wrong, more than 30,000 people in Toronto visit the services page on Toronto.ca each month to view the schedule. Many more simply peek through their window to see which bin the neighbours have put out by the curb. And about a million calendars are mailed out yearly to residents by the city, to stay on top of it. Want someone to make it easier? RBC has reached out to help and to get it, all you have to do is sign up to its garbageday.co website—with your personal information.
Mind you, unless you are one of that rare breed who regularly read deep into the terms and conditions on websites, you may never even know it's RBC you are relying on for the helpful reminders, or that the bank will consolidate your personal information to target you with future marketing.
In today's marketing world, the banks are data-rich but handcuffed by privacy law in how they use that data for targeting. A content play like GarbageDay, a free online service which sends registered users a text or e-mail notification about which bin is being collected on their street on any given day, allows RBC to collect and utilize personal data in a relationship that, in this case, is all about garbage or recycling rather than RRSPs, mutual funds or the private details of your bank account.
GarbageDay is being promoted via sponsored tweets, and @GarbageDayCo has more than 200 followers on the social media platform as it rolls out in Ontario. Social media users exposed to the posts would have to dig deeper to see that the service is owned by RBC Ventures, a business unit of RBC that is focused on building what a spokesperson describes as "useful solutions" for consumers and businesses.
RBC Ventures currently has several entities in market to provide useful content to consumers around different subject areas, including an auto-focused entity called DRIVE, and Ownr, which provides a suite of services aimed at entrepreneurs. GarbageDay, according to its website, will provide a number of additional content/informational services in the future, all with the goal of making "managing a home easier for you."
According to RBC, internal research indicated that keeping track of which bins to put out each week was a "real pain point" for Toronto home owners. The bank acknowledged that agreeing to GarbageDay's terms and conditions means that RBC Ventures "may reach out with offers that we think users will like and also notify users when we launch additional home solutions."