In our April 2016 issue of MoneySense, we introduced you to Shannon Jarrett, 37, and her partner Marcin Duran, 34. They're trying to track their money, come up with shared goals and cash in bad habits.  Throughout the year we'll be giving them a financial challenge every month to help them get her finances in tip top shape. Make sure to follow along! Their last challenge had them hunkering down for a money date and things got real.
Challenge No. 2

Shannon and Marcin's second challenge was to do some research to figure out if rolling their $26,000 in personal debt into their mortgage was a good option for them. If so, could Shannon and Marcin agree on making personal debt repayment a priority? And could they agree on an amount that both Marcin and Shannon would contribute to this? We asked MoneySense Approved financial advisor Rona Birenbaum to have a half-hour phone conversation with the two to see if they could reach an agreement. Here's their story.
Shannon and Marcin's experience (as told by Shannon)
It was great speaking to advisor Rona Birenbaum. Both Marcin and I took turns speaking with her by phone and she was able to see how Marcin and I are on the same team—we just have totally different views on money.
My own research seemed to indicate that our bank wouldn't roll our debt into the mortgage, but Rona told us about an option called a 'blend and extend mortgage.' This was really helpful and both Marcin and I are happy with this plan. We have an appointment with our bank to hopefully get it all set up immediately.
Rona spoke to Marcin and—like I've been doing for years—tried to understand where all his disposable income goes. Rona was able to get Marcin to see that the system he had set up had him paying all of his bills out of one pay check so that the second pay cheque (besides paying the mortgage) he could keep to spend as he liked. Obviously, this is a horrible money habit. If you have $1000 you will spend $1000, if you have $5 you will spend $5, right?
So, when we go to the bank in the next few days we will also be setting up our first joint bank account. Every second paycheque of Marcin's will have about $400 come out of his pay and deposited into the joint account. This set-it-and-forget-it approach will give us a savings account for home repairs, trips, new cars, and whatever else life may throw at us. Since Marcin is great with paying bills, Rona got him to think of this $400 payment to the joint account as just another bill, a bill that comes due every month, comes right out of his account, no muss to fuss. I will also contribute but since I'm with a different bank I will not be able to have automatic payments made for me. However, as I'm a huge saver anyhow, I know paying my share into the account won't be a problem.
It was so very helpful to talk to Rona, advice I would have paid for if I knew a financial advisor was going to understand us so well. She helped us understand our different approaches to money and how those money habits stemmed from our very different childhoods. My family was pretty well-off, but when my dad passed away when I was young, my mother—who had no financial sense—was left to manage the money. Quickly, all of the money my dad had saved disappeared. I was on my own at age 14 and struggling to support myself. And that is where my mindset was formed when it comes to how I view money. I save, save, save and do everything possible to avoid debt. I lived a life knowing that at any moment your income can disappear.
Marcin, on the other hand, comes from a family who had always struggled. As immigrants from Poland, they worked very hard to earn money. Marcin has the mindset that money comes and goes…but it will always come. That is why he doesn't pay attention to where his money goes…he knows a paycheque is on the way. One great thing about Marcin is that he is great with paying bills, especially if it's a direct payment from his account to the bill—no work required on his end.
Although I always realized this about Marcin, I didn't know how to work with it. Advisor Rona Birenbaum's idea of having him make a direct payment into a joint account was eye-opening. We can still keep our money separate. As you can see, from what I watched my mother go through when I was growing up, it's extremely important to me to have control and knowledge of my money. Rona's idea of having Marcin make a direct payment right into a joint account is amazing for us. We can still keep our money separate but now, instead of wondering what happens with Marcin's money, I will see the $400 monthly in our joint savings account and not worry. I know that for me—a huge saver and big money worrier—this will alleviate a lot of stress.
Yes, we will follow her advice, yes it was helpful and yes we learned a lot of new things.
What the expert says
First off, certified financial planner Rona Birenbaum learned that Shannon and Marcin are very aligned on family and financial priorities and goals. "Where they differ is in how they understand and manage money," says Birenbaum. "Marcin can save when he has a short-term goal. Otherwise, he spends what is in his bank account after he knows all automatic bills have been paid."
Birenbaum's advice to the couple was to go back to the bank and consolidate the line of credit with the mortgage by asking for a "blend and extend" option. That means that Marcin establishes an automatic monthly "bill" of $400 per month that goes to a jointly owned, high-interest savings account. He can then spend whatever is left in his bank account after that. "The accumulated savings is not 'fun money,'" says Birenbaum. "It is for family expenses that occur in a lumpy fashion. For example, house repaid, vacations, activities with the kids."
Shannon and Marcin will speak to the bank about both steps above and let me know what the outcome is.
---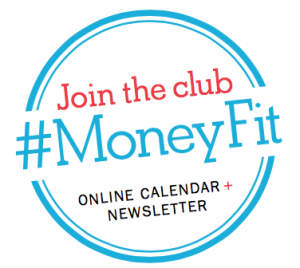 Undergo your own financial makeover! Join the Money Fit Club to curb spending, boost your earnings, lower your taxes and more!
Learn to tone your money muscles all year long with our interactive calendar and sign up for our weekly newsletter for advice straight to your inbox.
---