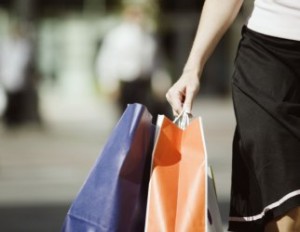 If you want to make sure that you're not spending more money than you have to, you need to do some legwork and figure out who has the best deal.
The Internet has made the job of comparison shopping more finger work than legwork. And with all that information online, it's a no-brainer to do a little browsing before buying.
Don't just look at prices
While that may eventually be what you're going to focus on, you need to see it in the context of the quality you're getting. Not all yoga pants, bed linens or cameras are created equal. You must first determine the level of quality you're after before you drill down on price.
Don't let a name brand lull you into thinking you're paying for quality
If you're using a "name" as a security blanket you may be disappointed. Many products of similar quality are made in the same factories, with only name and packaging—and of course, price—being different.
Don't buy more simply because you assume more means better value
This is one area where people are often surprised because they believe that bulk buys automatically save you money over economy-sized items. Do a unit-for-unit comparison so sellers don't make an ass of you.
Don't shop with a closed mind
Some stores have limited quantities of items, but will give you a far better price than retailers that have a much bigger selection. And if you're willing to give up some of the features you're looking for, you may be able to get a better deal than if you go in with all your criteria locked and loaded.
Don't forget to read the reviews
Take advantage of other buyer's experiences and of the research done by consumer agencies to get a leg up on your decision-making. Other shoppers may have done some homework for you and reviews can be a huge time-saver in eliminating alternatives or adding to your "look at this" list.