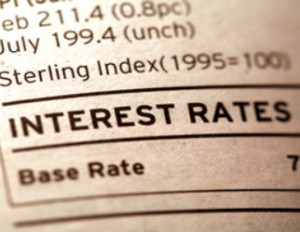 Every time Bank of Canada governor Mark Carney steps up to a mic these days he is warning Canadians that they're spending too much. "Canadian households as a whole are being overstretched, which creates risks for the economy," he said after releasing his quarterly economic update the other week.
It's easy to see why Carney is concerned. Household debt levels have risen steadily since the mid 1980s. Back then, household debt accounted for about 70% of our disposable income, today that figure is above 150%. The only good news that Carney points out is that there signs that consumer debt levels are leveling off somewhat, with the number of new variable mortgages declining sharply.
When Carney talks about household debt Elena Jara, director of education for Credit Canada Debt Solutions, says she gets a lot of calls or more people stopping by to ask questions. "When Mark Carney gave that precautionary comment about interest rates last week we had a lot of consumers asking how will that impact them," she says. "A lot were asking, 'If I refinance the mortgage again, how will that affect me?'"
But so far these concerns haven't resulted in more actual clients, which suggests Canadians are worried but aren't altering their habits.
Like Jara, Patricia White, the executive director of Credit Counselling Canada, says she's no busier than usual. But she's bracing her staff for the day when the Bank of Canada hikes the interest rate. "Interest rates have held longer than we would have expected," she says. "But there is some forethought going into (office openings). We want to serve people better in their communities."
While more people may not be availing themselves of her services yet, White says she's already seen an uptick in the number of people with problems related to lines of credit. Although she doesn't have any exact statistics, she says that since the recession she's seen the use of lines of credit climb with more people struggling with rising balances.
"Almost everyone has a line of credit and they're using it," says White. When faced with tough times, consumers see all that available credit—and the low rate—and feel less guilty about using it.
Credit Canada isn't hiring more staff or opening new offices, but in mid-March, they merged with InCharge Canada Debt Solutions, which gives them a wider reach across the country. For now, credit agency's wait for the expected crush of people with debt problems once Carney starts raising rates.
"Everyone expects a huge influx of customers for two reasons," Jara says. "One, it's going to be overwhelming because people aren't preparing themselves and two, if they haven't planned for it, they don't know how the rate will impact them."
Both White and Jara are advising people to start planning now, particularly those with lines of credit and variable mortgage rates since they will be most affected by an uptick in interest rates. White says people should start budgeting and figuring out where they might be able to cut back today, before it's too late. Also, she adds, start paying off debt now, while rates are still low.
She also thinks it's a good time to switch to a fixed mortgage rate. "For people who are concerned, it's easier for them to know what the payment will be going forward," White says.
If you have built up some equity in your home, then consider consolidating debts. Put that growing line of credit—and credit card debts—on your mortgage and then pay everything off together and at a low rate, she says. Also, talk to your bank to see if there's a product that allows you to lock in at a low interest rate, she adds.
The worst thing to do, though, is nothing. Whether we like or not, rates are going to rise. "They can't get better than they are now," says White. "So instead of waiting, do something about it now. When interest rates rise they aren't likely going to come back down for a while."