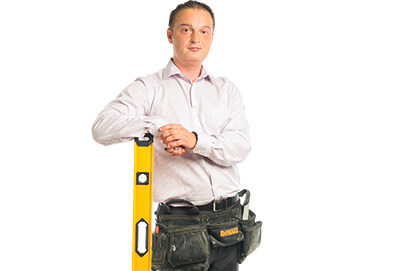 Sometimes a moment in your life changes you forever and that moment happened for me when I was 18 years old. The house next door to my family home in Scarborough, Ont. went up for sale and my dad looked at it to see if it would be a good investment. My dad spent his adult life running our family restaurant and had never bought a rental property before. But he had some savings and was looking for an investment that would offer him better returns than a simple GIC.
I still remember how excited my father was after he saw the house. His excitement piqued my interest. I had $12,000 just sitting in my own bank account—money I had saved over the years from working weekends at the restaurant. That afternoon, we ran the numbers. It didn't take long for us to see that the $185,000-house was a great investment. My dad put down $40,000; I added $12,000 and my younger brother added $7,000 more—making it truly a family affair. That was 15 years ago and the investment has paid off in spades.
Right away we got good tenants and they stayed in the home for 12 years, never missing a rent payment. As the years went by, the tenants paid rent, which paid our mortgage. It didn't take me long to see how prosperous real estate investing could be.
This newly acquired knowledge fueled an entrepreneurial desire of mine: I wanted to own my very own rental property. While attending college I continued to work at the restaurant to raise money for a down payment but I also decided to try something new. Poker was becoming very popular, so I took a chance and started importing poker game sets. I pre-bought 100 sets and put them on eBay for $100 each. Within a month, I had sold out and my $4,000 investment had turned into $10,000. That money, coupled with the money I'd saved from my work at the restaurant, ended up helping with the down payment for those rental properties­, which I bought after graduating college.
But my leap into poker during my college years wasn't limited to selling poker sets. I decided to take a gamble—literally—and started playing online poker. Taught not to gamble, I approached it as a purely logical exercise. I read everything, watched several instructional videos and even began following some of the big-name players online. Finally, I felt ready. To my surprise I won money right away. For the next three years, I played online poker with a total profit of about $350,000. During this time, I learned that winning at poker takes a lot more skill than luck. Not being an emotional person and not doing things impulsively also helped.
By 2009, I was a college graduate and I started a job with Canada Post. But I still wanted my own investment property, so I took $150,000 of my earnings and bought two properties. Both were down the street from the family home. The single-family house cost $170,000, and I spent $50,000 fixing it up and turning it into a legal duplex. The duplex cost $220,000 and needed about $10,000 worth of cosmetic fixes. To keep expenses down, I did all the work myself—which didn't surprise my parents. There are plenty of stories of how, as a toddler, I always had a hammer in my hand, trying to fix things.
This is when I realized that nothing put a smile on my face faster than buying and fixing up real estate properties. That's when I surprised my parents and quit my Canada Post job. I started my own contracting company and even joined a real estate club. When I got married four years ago, I bought my $425,000 principal residence with a 50% down payment. Since then, my wife and I have paid that mortgage off and had three kids. Today, at age 33, my real estate holdings have helped me grow my net worth to over $1 million, and I'm looking at two more properties to invest in.
What I've learned is that even though something looks risky, if you invest the time to educate yourself on the topic—reading books, going to workshops and seminars and doing your due diligence—you can succeed.