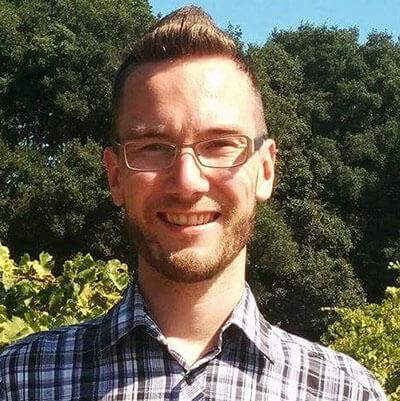 Austen Finlay
AGE: 28
PLACE: Thunder Bay, Ont.
TFSA TOTAL: $64,482
STRATEGY: A mix of value stocks and dividend payers
Me and my TFSA
Austen Finlay is a 28-year-old pharmacist in North Bay, Ont. and has been investing in his TFSA since 2010. He was a young university student at the University of Waterloo and says he was attracted to the fact he could tax shelter his capital gains. "At first I used it just as a savings account," says Austin. "But then in my third year, I started to learn more about exchange-traded funds (ETFs) and other investments."
Sign up for our free investing newsletter »
In the beginning, Austen's investments mirrored the Couch Potato portfolio. But the more he read, the more he became attracted to stock picking and value-based investing. "I still look for value stock opportunities today," says Austen, who faithfully reads MoneySense's Top 200 stocks.
He also likes a good dividend-paying stock. "I've read books by Derek Foster and I like his premise that you can buy dividend-paying stocks that give off a decent dividend and simply hold them forever. I like that strategy."
In fact, Austen's first two security purchases were Riocan REIT and Canadian National Railroad Co. "They've gone up significantly since I first bought them in 2012. His strategy right now? "I'm trying to buy stocks or REITs in $10,000 allotments. I look mainly at stocks with P/E under 15. And if I can't find anything that's worth buying, I buy an ETF instead."
Right now, besides Riocan and CNR, Austen holds Fortis (FTS), Alimentation Couche-Tard (ATD.B) and BTB REIT (BTB.UN). His only ETF holding is Vanguard TFSE Canada All-Cap Index ETF (VCN) which makes up 25% of his portfolio.
Right now, his portfolio is invested 75% in individual stocks, 25% in an exchange traded fund and a few hundred in cash. He balances these holdings with his RRSP holdings. "I've maxed out my RRSP with 20% individual stocks and 80% ETFs split evenly between XEF (iShares Core MSCI EAFE IMI Index ETF) and VFV (Vanguard S&P 500 Index ETF) to round out my attempt at the 'couch potato' approach.
His goal? To save for retirement. He'd like to save 70% of his income for each of the next seven years so he has choices to work less and travel more—or do something else completely as retirement approaches. "I like the idea of working less as I get older—I don't want to be a wage slave." So with his aggressive savings strategy and sensible RRSP to help secure his retirement, his TFSA in effect becomes a freedom account that he can use as he pleases.
Pro tip
A simple couch potato RRSP allows Finlay to take a more aggressive approach to his TFSA 
John DeGoey, portfolio manager with iA Securities (iAS) in Toronto, is impressed with Austen's ability to save 70% of income. "It's aggressive, but props to him if he can pull it off," says DeGoey. The lack of geographical concentration in this TFSA would be a concern if not for Finlay's RRSP, says DeGoey. At least 50% of his portfolio should be in international or global ETFs.
If Finlay wants to fine tune his holdings to ensure he is well diversified across his TFSA and RRSP, he may want to consider iShares Core MSCI All Country World ex-Canada Index ETF (XAW), says De Goey. It has a management fee of just 0.21% and is a Global all-cap fund that's low-cost and tax-efficient. A second choice could include Vanguard's FTSE Emerging Markets All Cap Index ETF (VEE). It has a slim 0.23% management fee and invests in emerging markets.
Have a TFSA strategy to share? Click here to email us »
More like this: 
A TFSA strategy in need of diversification
The passive aggressive TFSA strategy